This wonderfully graphic mug was made in England in the late 1700s. It is decorated with marbled and combed slip in shades of brown, tan, and cream, reminiscent of French marbled paper. It stands 5 inches high and has an opening diameter of 3.25 inches. The metal replacement handle, most likely made by an itinerant metalsmith in the 19th century, has developed a warm patina over the past 150+ years, which compliments the decoration nicely.
I purchased this mug at auction, along with a few other pieces, which were originally in the collection of Jonathan Rickard, renowned mocha ware expert and author of Mocha and Related Dipped Wares, 1770-1939. He says of this mug "The marbled & combed mug came from a British dealer and it originated around 1775-1782 based on wastes from the William Greatbatch excavation." Thank you Jonathan for your devotion, thorough research, and love of all things mocha.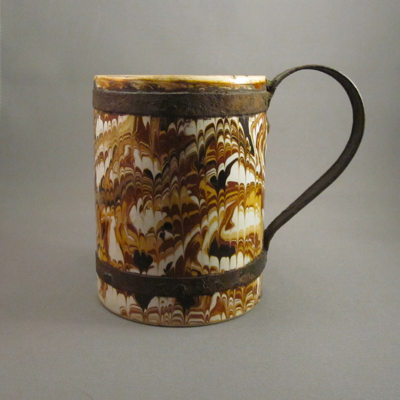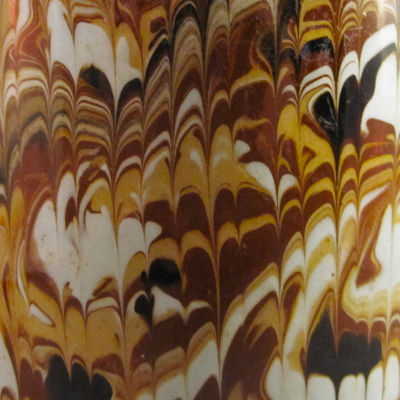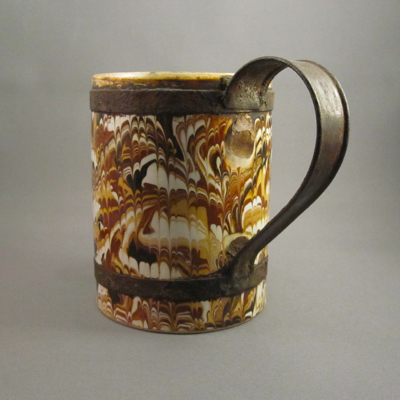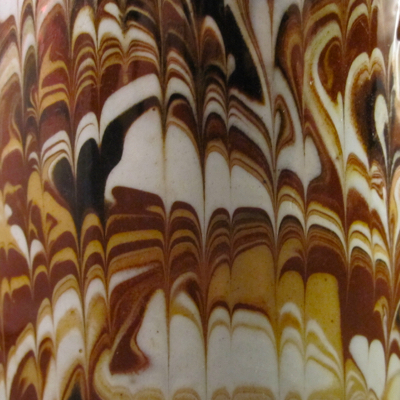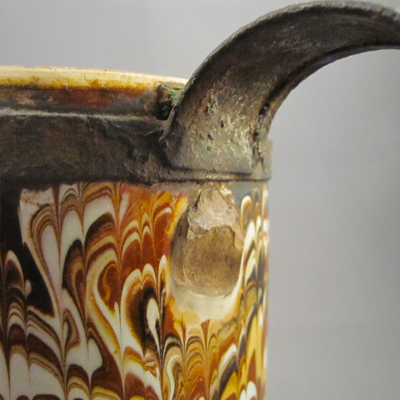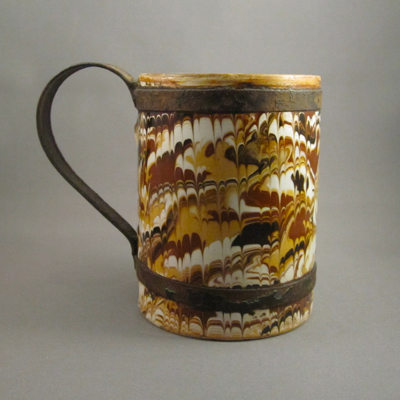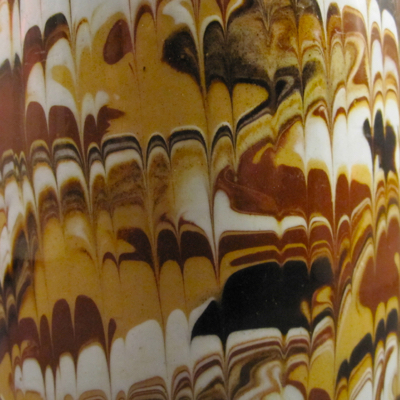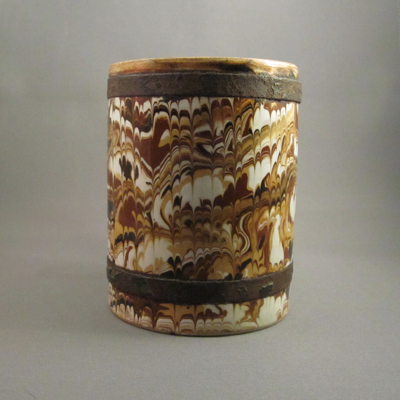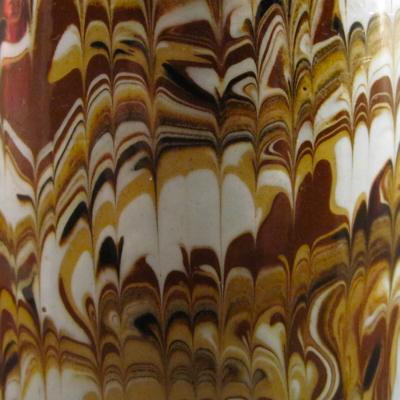 This mug, with similar form and decoration, suggest what the original handle on mine might have looked like.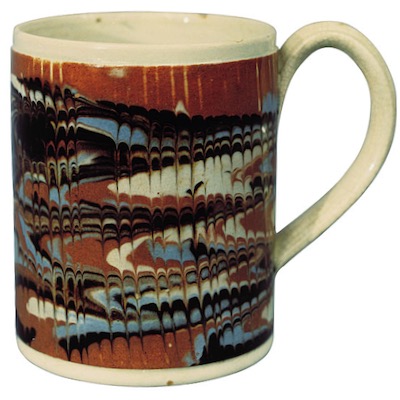 Photo courtesy of Mr. & Mrs. Jerome Blum
Tags: English, metal handle, pottery