As I have noted many times in these pages, I love finding multiples of matching inventive repairs.
This colorful pair of Chinese porcelain footed jugs, made during the later part of the Kangxi period (1661–1722), has floral decorations with gilt highlights. They are baluster-form with unusual flattened sides, stand 8 inches high, and were most likely part of a large set of tableware for a wealthy household.
At some point in the jugs early lives, both of the spouts broke off, rendering them unusable. Luckily, a clever and talented silversmith was able to fashion new spouts with lovely engraved decoration, and attach them to the jugs. I can only assume that as soon as the jugs were brought home, they were put back on the dining room table and used again for many generations.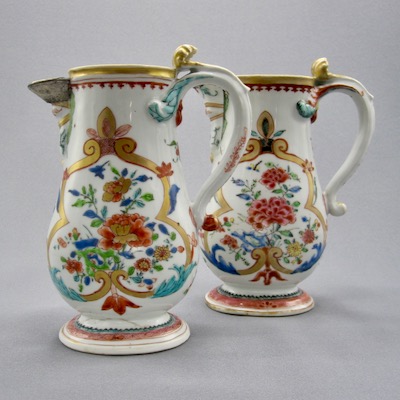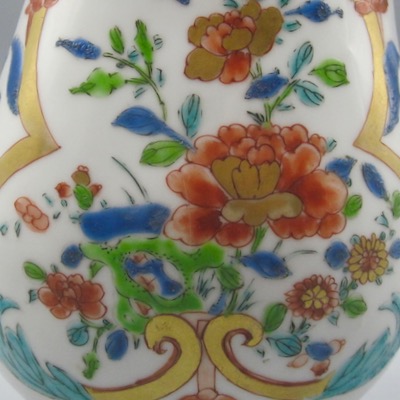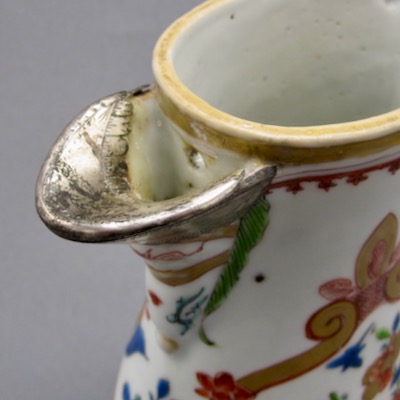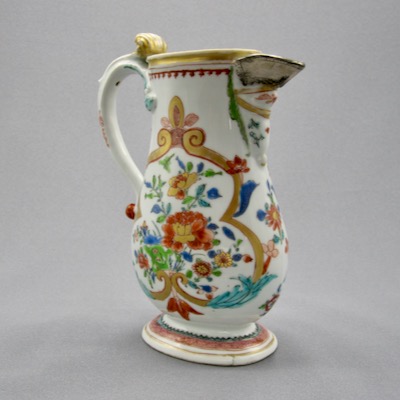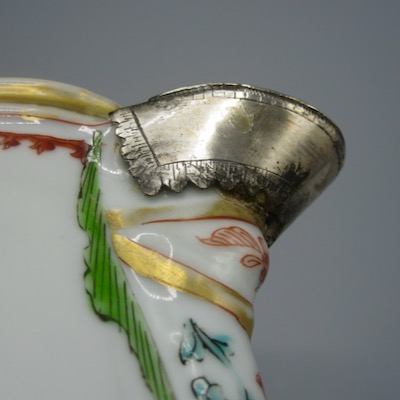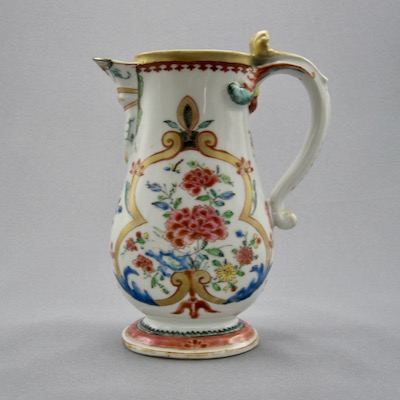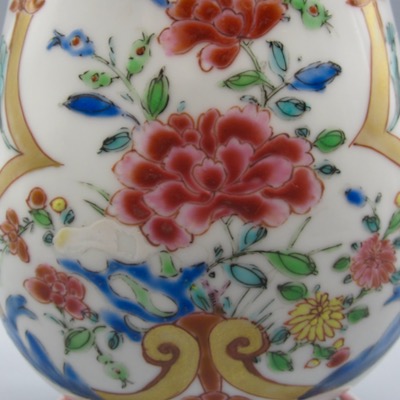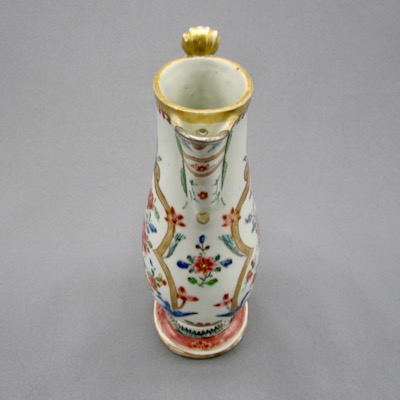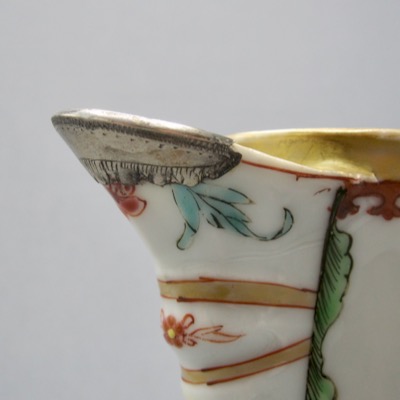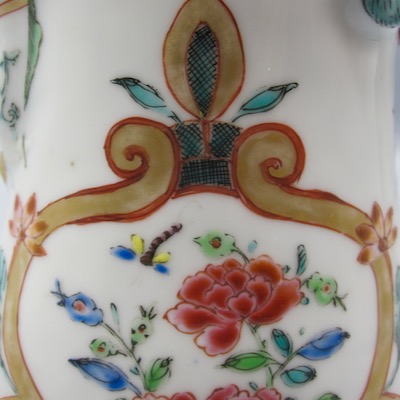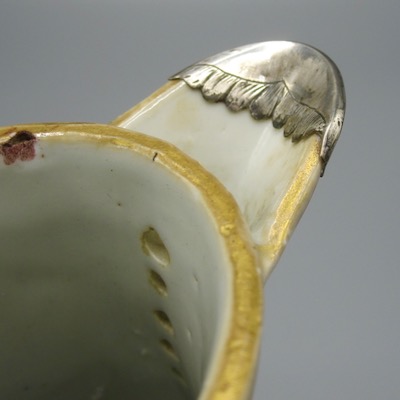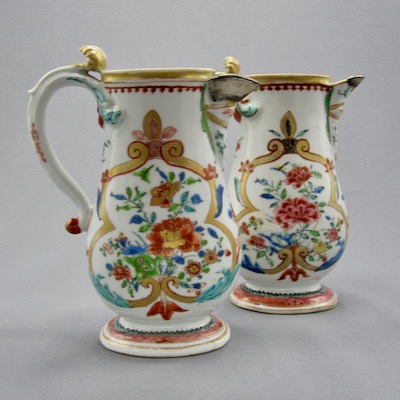 Tags: baluster, Chinese, metal spout, porcelain, silver