Last October I was working on The Trial of the Chicago 7, a historical drama written and directed by Aaron Sorkin. This important movie is about the true events surrounding peaceful protests which incited riots at the 1968 Democratic National Convention in Chicago. Sound familiar? Sadly, history repeats itself.
I like combining two of my interests by using antiques with inventive repairs as set dressing in my film work. On this project, I placed a jug with a metal replacement handle on the set of Attorney General and civil rights lawyer Ramsey Clark, played by Michael Keaton. Unlike some of the other more humble interiors I decorated for Black Panthers, hippies, yippies, and journalists, Clark's study is wood paneled and filled with traditional American and English furnishings.
The light blue stoneware relief moulded 'Stag' jug was made by Stephen Hughes in England, c.1840-55. It stands 5.5 inches high and has an impressed "36" on underside. After the original handle broke off, a tinker made a sturdy metal replacement, which is attached to the original pewter lid.
I will continue to use make-do's as set dressing in my film work so keep watching and try to spot them. The Trial of the Chicago 7 is currently playing at selected theaters and will be released on Netflix, October 16th. See you at the movies and don't forget to vote!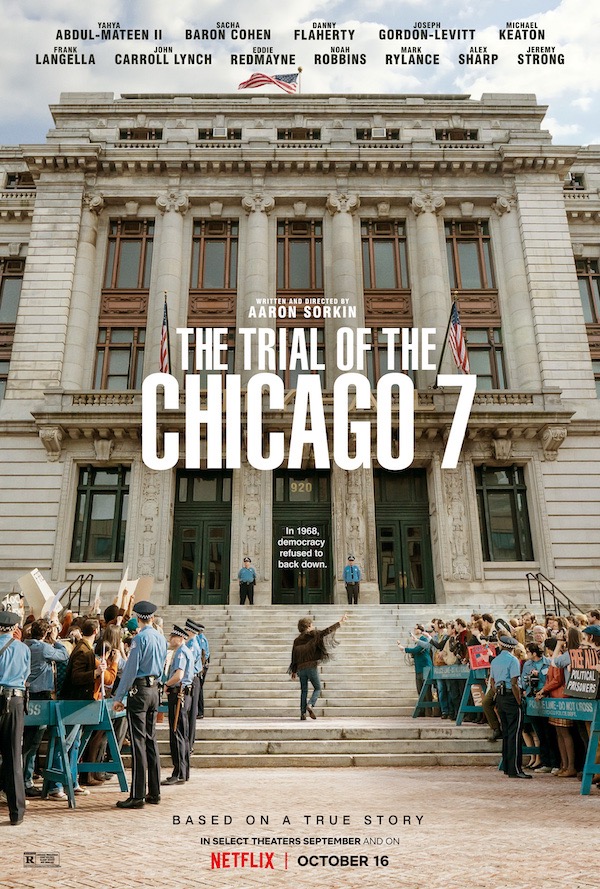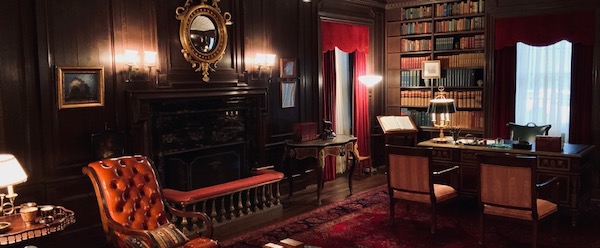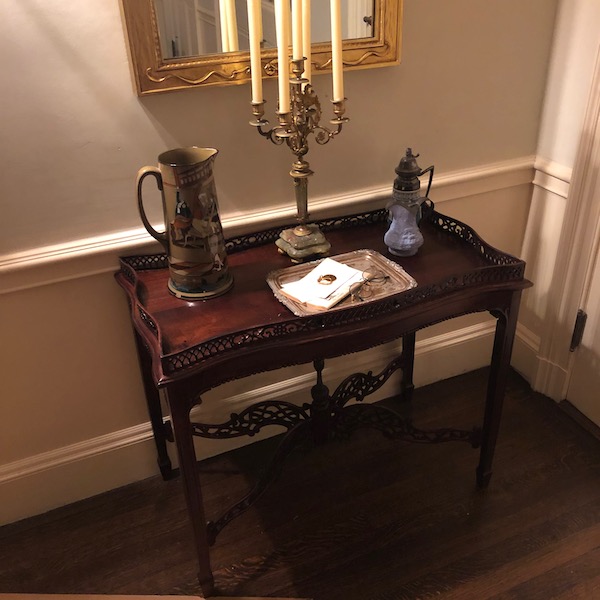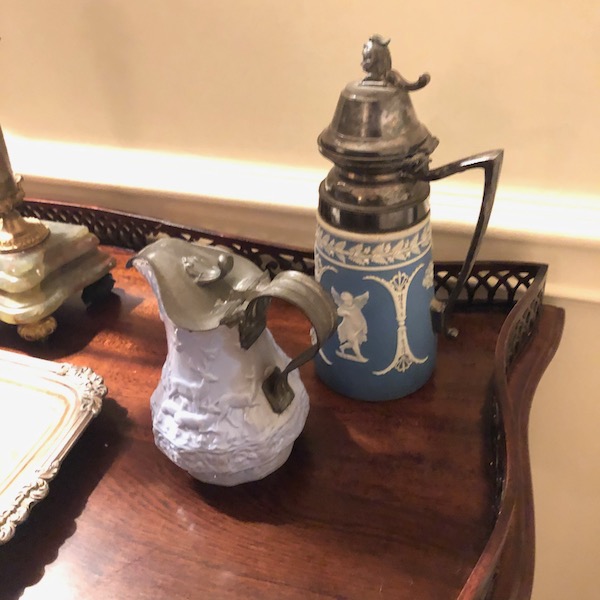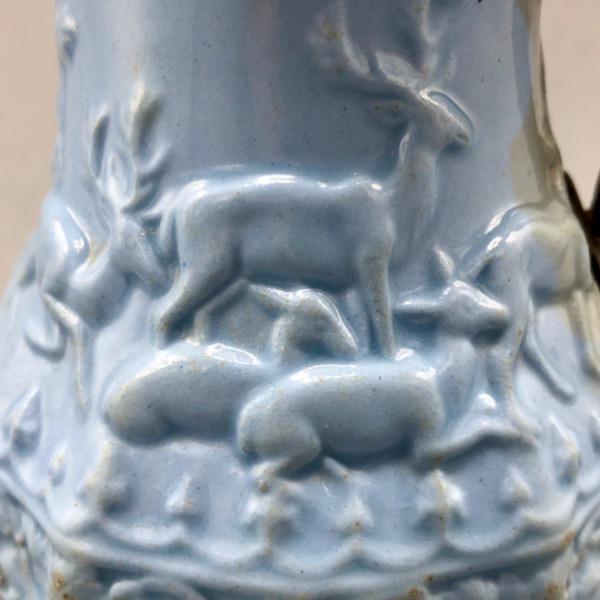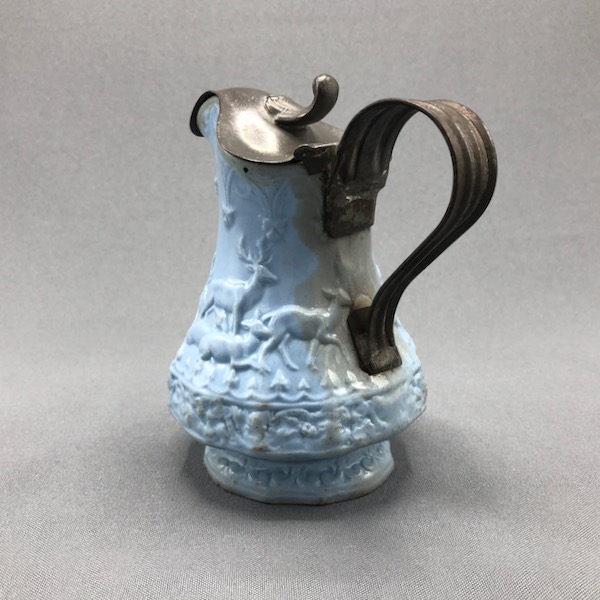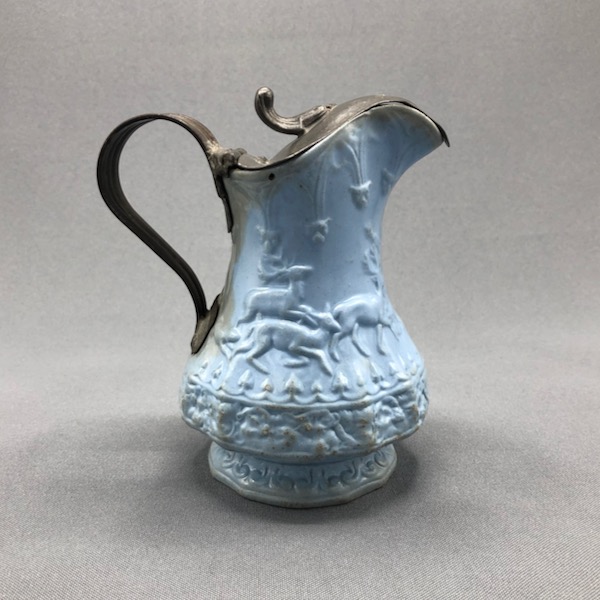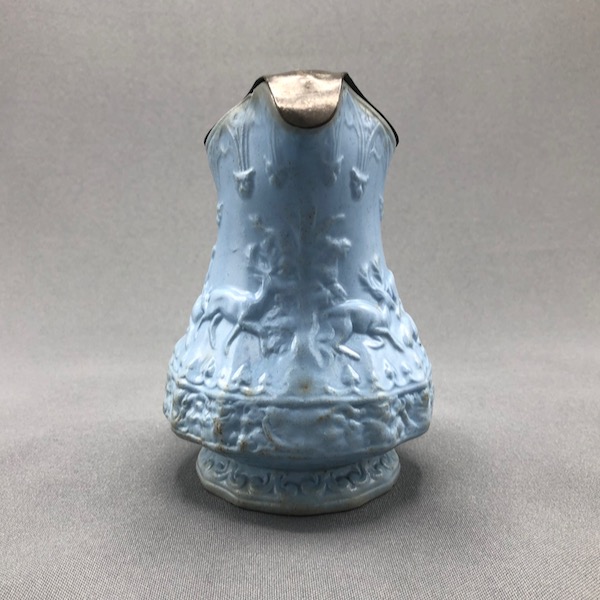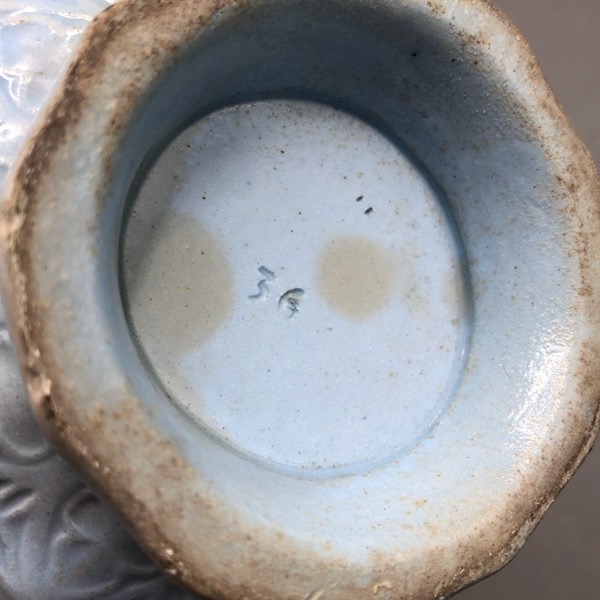 This intact example still retains its original handle.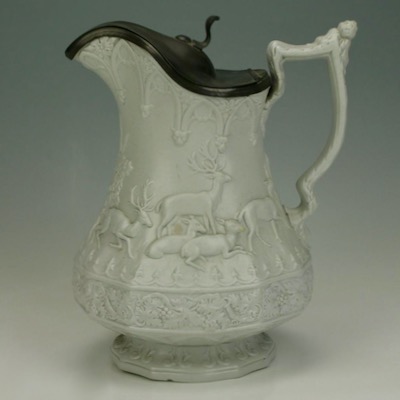 Photo courtesy of Worthpoint
Tags: English, metal handle, pottery