This globular form porcelain teapot was made in China during the Qianlong Period (1736-1795.) It has floral decoration in the Famille Rose palette and measures 6 inches high, 8.75 inches wide from handle to spout.
Long ago, someone let this fragile teapot slip from their grasp, resulting in a broken spout and lid. A metalsmith brought it back to life by attaching a sturdy iron replacement spout, which allowed tea to flow once more. A lid with similar form and decoration from another (broken?) teapot was added to complete the restoration/transformation. Later in the troubled pot's history, a few chips along the rim were painted over in gold. Rather than helping to soften the blow, the gilding actually accents the imperfections, in the same way that kintsugi celebrates cracks and repairs.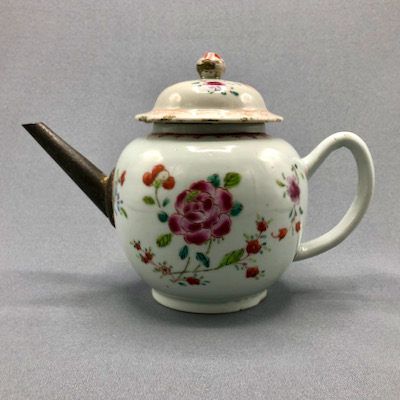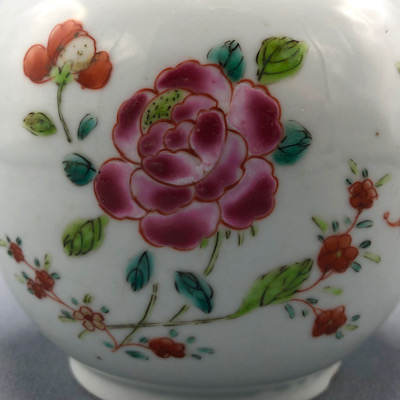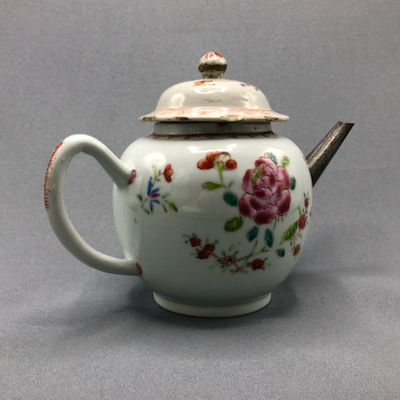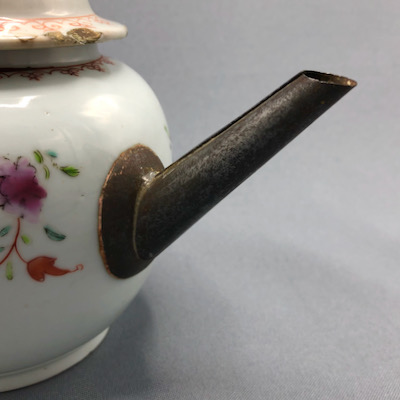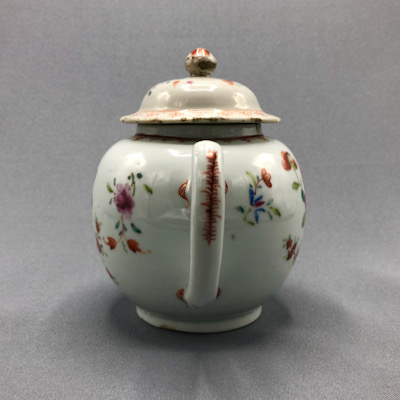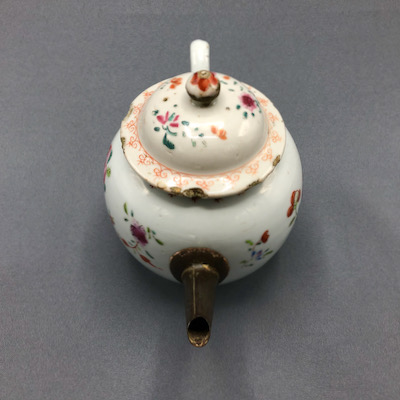 This teapot, with similar form and decoration, suggests what the original handle and lid on mine might have looked like.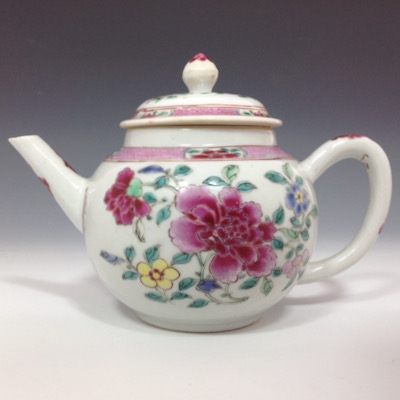 Photo courtesy of A & M
Tags: Chinese, famille rose, globular, metal spout, porcelain