This pressed flint glass candle holder measures 7 inches high and has a hexagonal base. Although I have difficulty accurately dating glassware, I believe this is an example of American flint glass from the mid to late 1800s. If anyone can more accurately identify it, I would be most appreciative.
As you can imagine, the reason I purchased this candlestick is because of the rustic iron metal replacement top and bobeche, added many years ago when the original broke off. The repair is crude and most likely done at home, using whatever materials were at hand. Looks like it did the trick, as the top reveals many years of continued use. Bravo to the unsung repairer who made-do, allowing the broken candle holder to function again, rather than simply tossing it into the waste bin.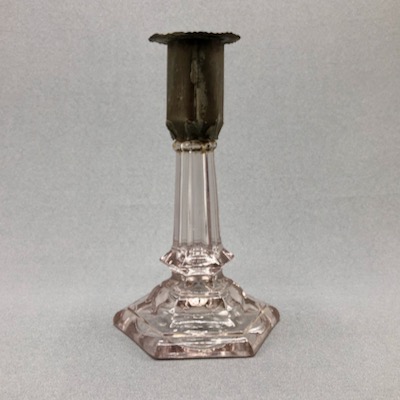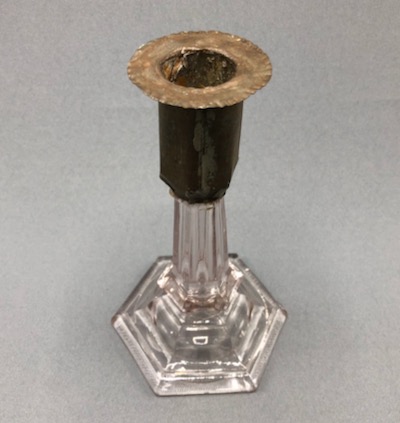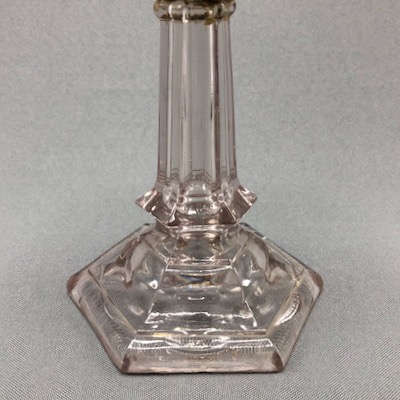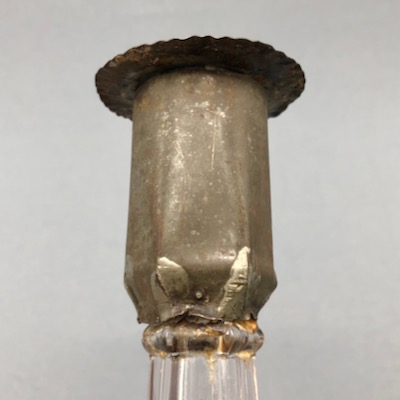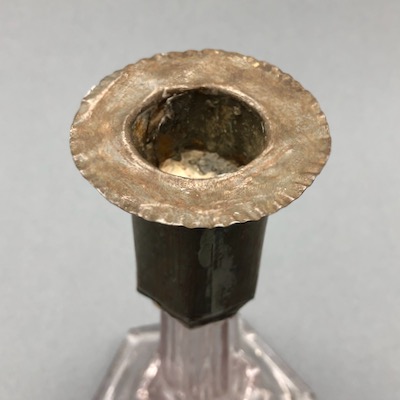 This pair of similarly shaped candle holders suggest what mine might have looked like when it was still intact.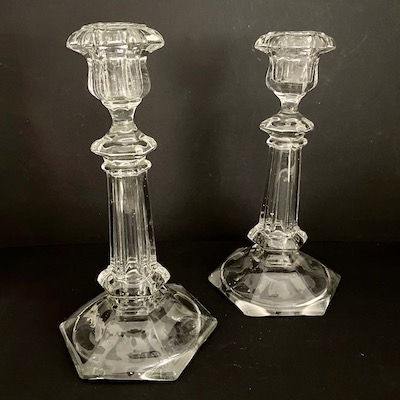 Photo courtesy of Charlie Bordewich