I spotted this diminutive pear-shaped sparrow beak cream jug in an antiques shop in Dublin, Ireland in 2015. It is decorated with the Pagoda and Trees pattern, hand rendered in cobalt blue underglaze. A delicate lattice border embellishes the inside rim. Made in England by the Lowestoft factory around 1775-1785, the jug stands 3 inches high and has an incised number 4 on the underside.
After the original handle broke off over 200 years ago, a tinker made a metal replacement supported with horizontal and vertical straps, much like an iron girdle. Although the small but mighty jug is in poor condition, I felt compelled to rescue it and bring it back to America, where it now lives among friends with similar battle scars.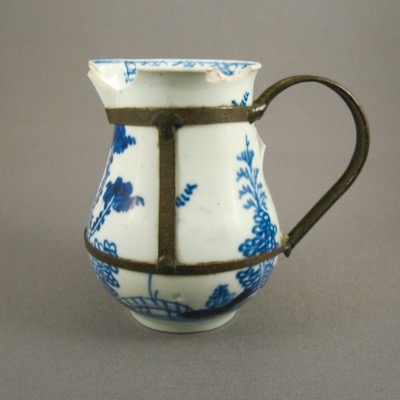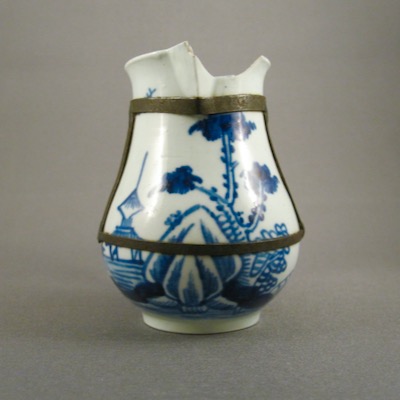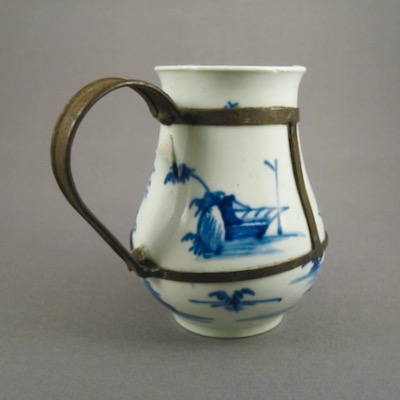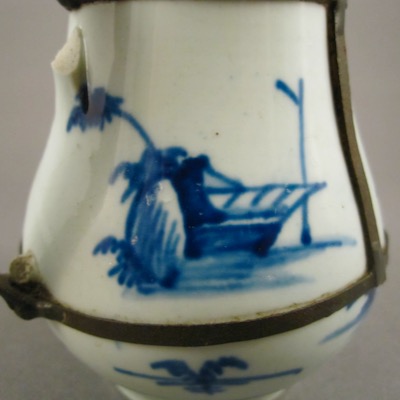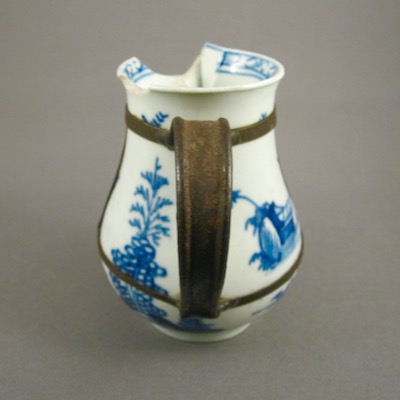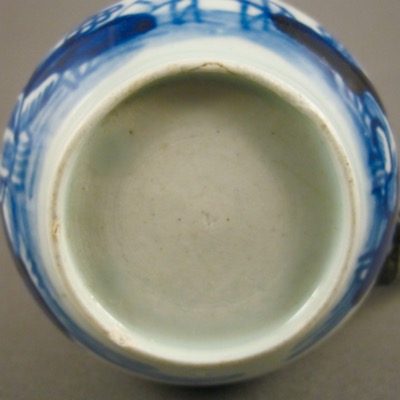 This jug with similar form and decoration shows what the original handle on mine might have looked like.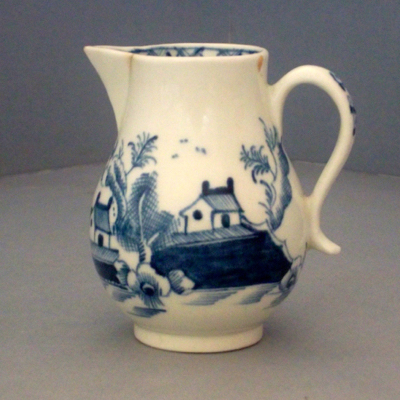 Photo courtesy of English Porcelain Online
Tags: blue & white, English, metal handle, pearlware, porcelain