This globular porcelain teapot from the middle Qianlong period (1735–96) has a Mandarin family scene decorated on both sides with polychrome and gilt enamels. It was made in China and measures 5.25 inches high, 7.75 inches from handle to spout. The lid, which appears to be the proper form for this teapot, is actually from another tea service and has been married to the pot.
At some point in the teapots early life, the original porcelain spout broke off and a silver replacement was attached. I own many and have seen dozens of other replacement spouts with identical shapes including the scalloped back plate. I believe they were made in bulk and stocked by jewelers who were ready to grind down broken spout remains and snap on the replacements. One day I will publish a posting showing all of the similar silver spouts.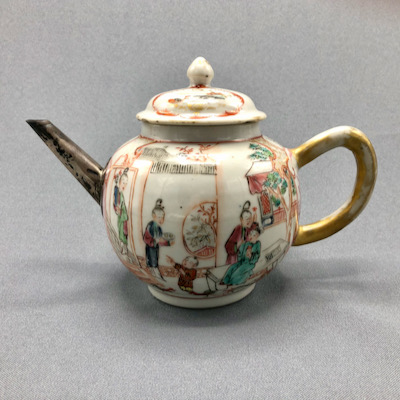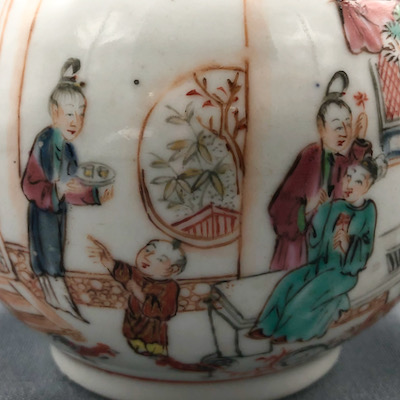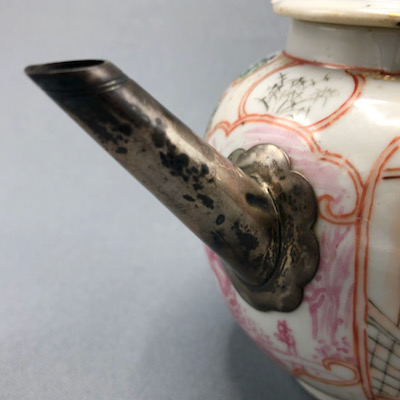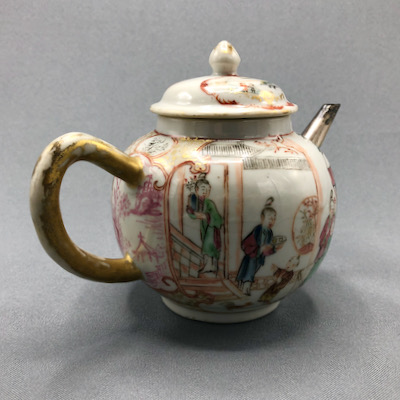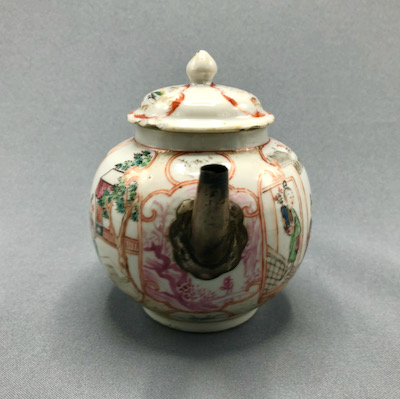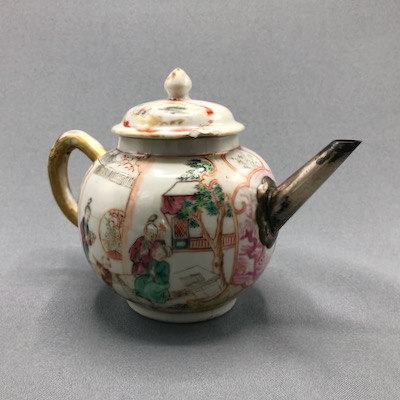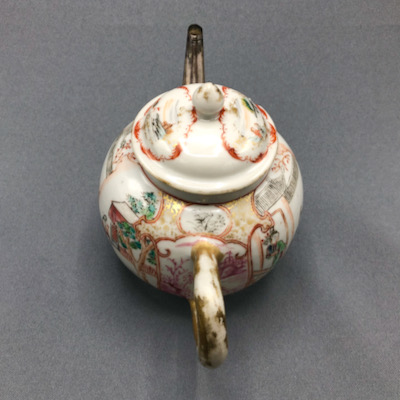 This teapot, with similar form and decoration, suggests what the original spout on mine would have looked like.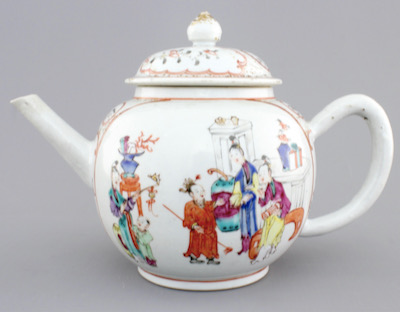 Photo courtesy of Rob Michiels Auctions
Tags: Chinese, globular, Mandarin, metal spout