I bought this footed earthenware bulbous body jug at auction last year and although I didn't know much about it, I knew it would be a great addition to my collection. Made from tin glazed redware pottery and decorated with flowers & scrollwork in white, blue, green, yellow, and rust glazes, it stands 8.75 inches high. I believe it was made in Rouen, France, c.1740-50.
Looks like this jug took a tumble quite a while ago. Rather than toss the jug out with the bathwater, it was brought to a handy metalsmith who fashioned an unusual metal spout/collar/ribbed handle combo. Although the appearance has been drastically altered by the metal addition, the jug is able to function again. I much prefer the look of this make-do jug over its "perfect" counterpart, but that's just my opinion.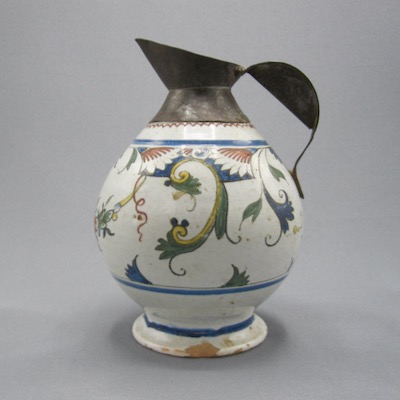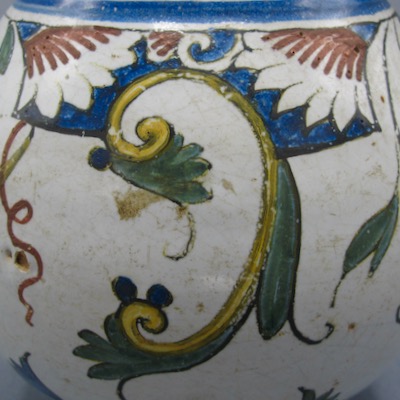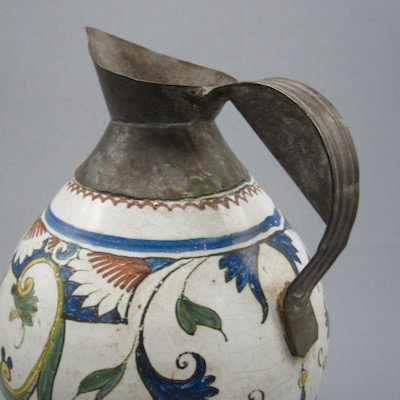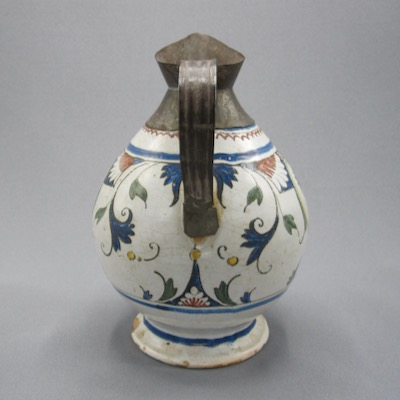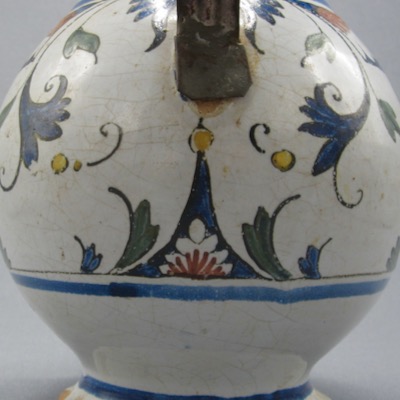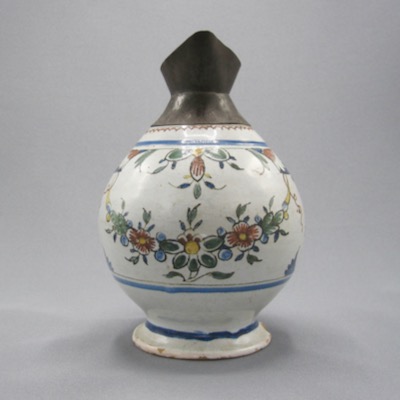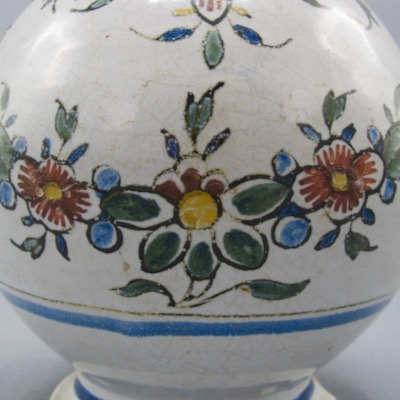 This jug with similar form suggests what the original handle and spout on my jug might have looked like.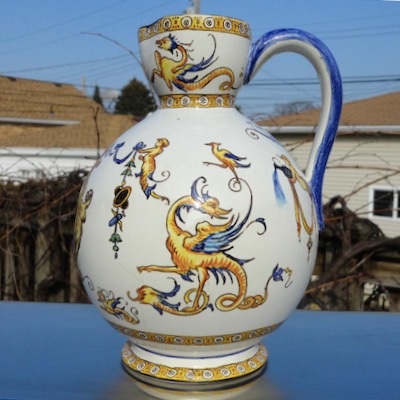 Photo courtesy of WorthPoint
Tags: earthenware, faience, French, metal handle, metal spout, tin glaze