I am still researching this 3″ high by 5-1/2″ wide black basalt open sugar bowl with an incised WEDGWOOD mark on the bottom.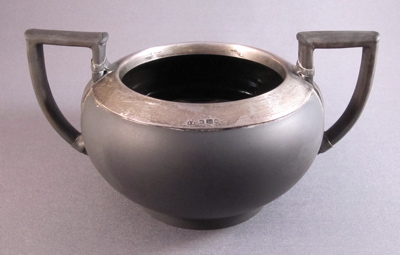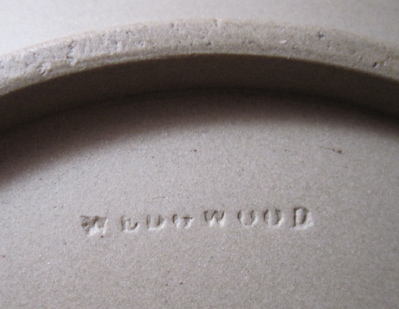 I purchased this piece of jasperware in London at the Covent Garden Market and was told by the dealer that the piece dates from 1753, though I feel it to be from a later date, and that the hallmarks on the (added?) sterling silver rim date to 1853.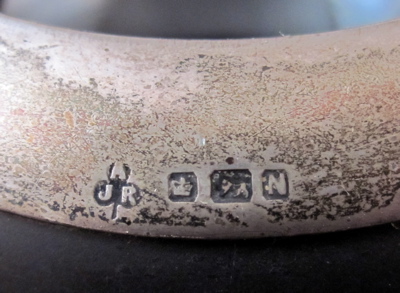 Cracks in both handles are now supported by the addition of four silver bands riveted through to the inside of the bowl.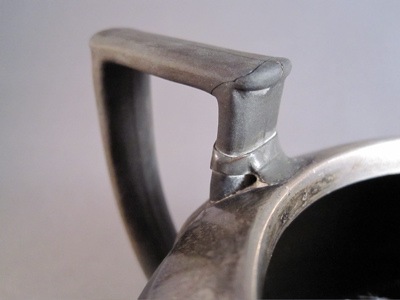 If anyone knows more about this piece, I would greatly appreciate any further information you may have.
Tags: English, pottery, silver, staples/rivets