I purchased this ovoid Dutch Delft blue & white earthenware jug from a dealer last year because I loved the stylized decoration and the unusual inventive repair. It has a slightly flared neck, blue & white Chinoiserie decoration, and a scroll handle. Jug was made in Holland in the late 1600s.
The pewter lid with a patch to cover the missing spout is one I have not seen before. I assumed that liquids would not pour well from this damaged vessel, but was pleasantly surprised how well the water flowed. I guess that the tinker or whoever did the repair over 150 years ago knew what they were doing.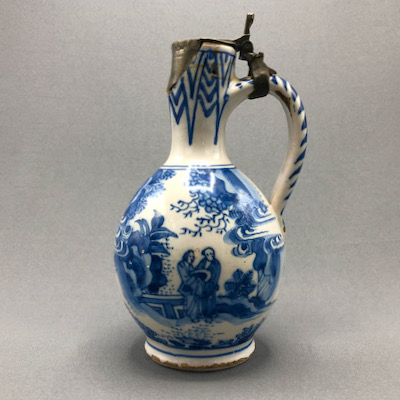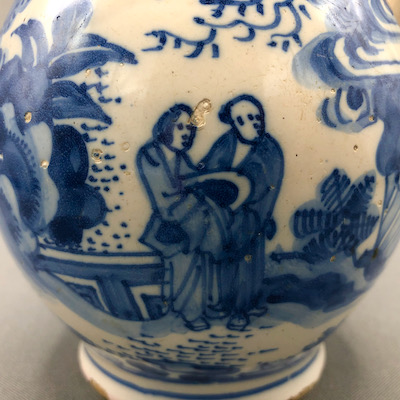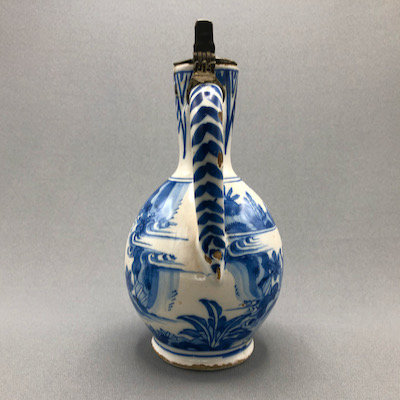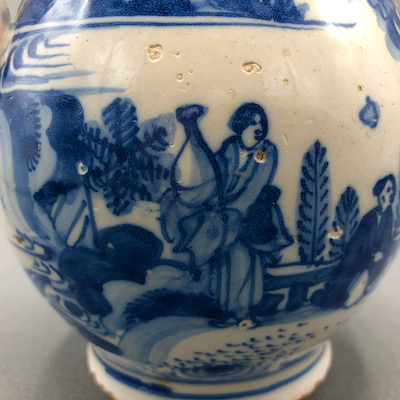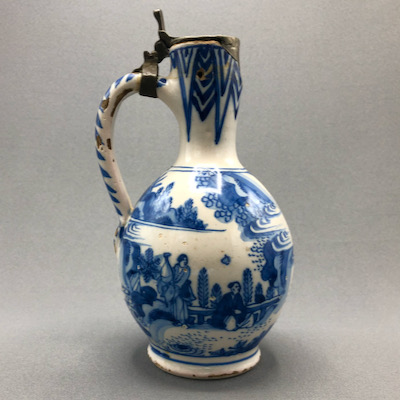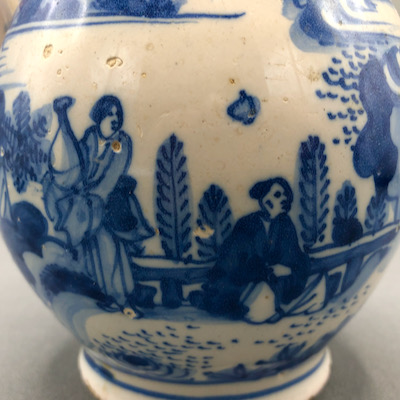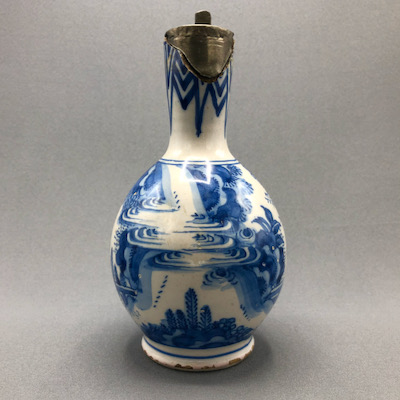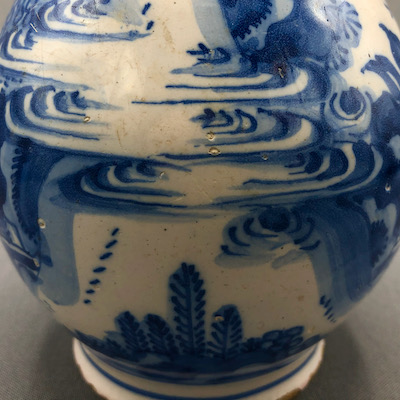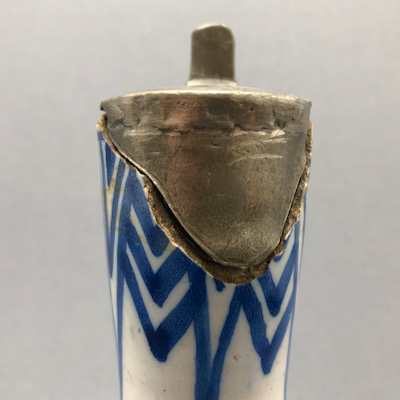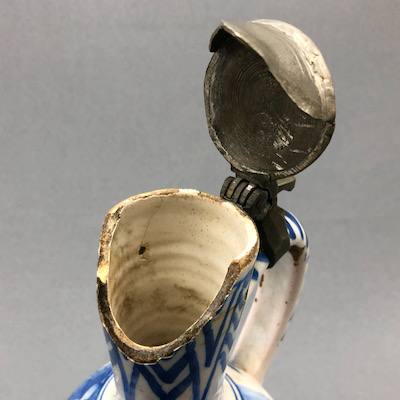 Here's another jug with similar form and decoration, but without damage. I prefer mine over this "perfect" example.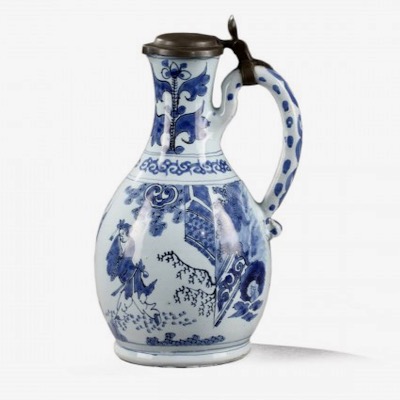 Photo courtesy of Anticstore
Tags: blue & white, delft, Dutch, earthenware, pewter