I'd like to imagine that this pewter tankard lost its original handle during a rowdy barroom brawl, sometime in the late 1800s. How else would you explain the sturdy metal handle becoming detached? One can only imagine the scenario of punching fists, smashed chairs, and flying drinking vessels. This survivor was most likely made in England at the end of the 19th century and measures 6.75 inches high with an opening of 3.75 inches. It has an engraved monogram of "DAO."
After the broken tankard was picked up off of the barroom floor, it was was fitted with a thin metal replacement handle with thumb rest. Though diminutive in scale, the new handle does the trick in allowing the ale to be served again. This time men, please be more careful and leave the drinkware alone.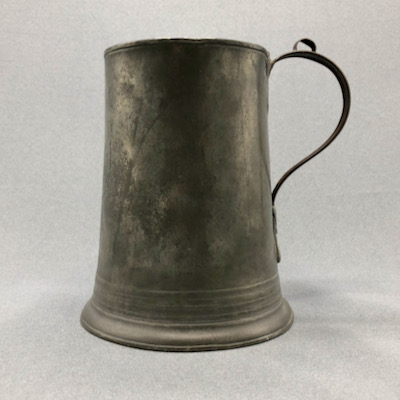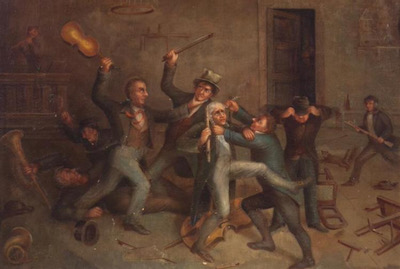 Photo courtesy of Invaluable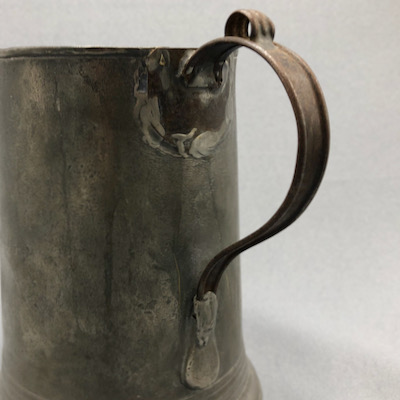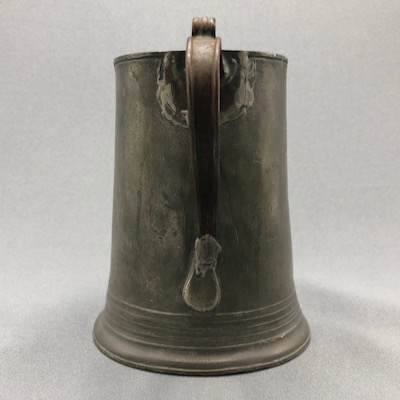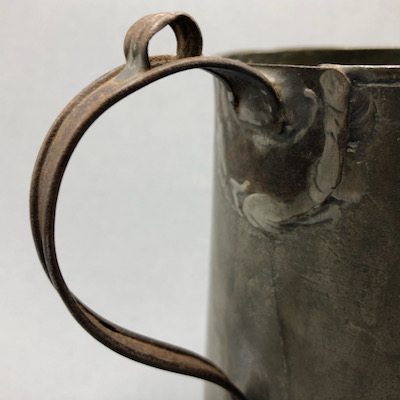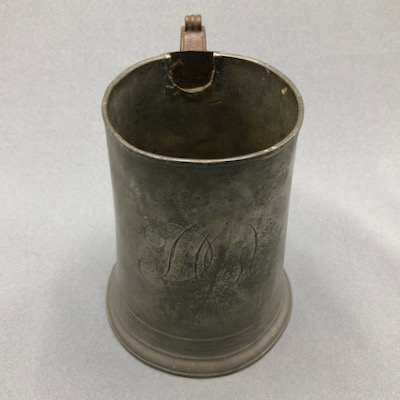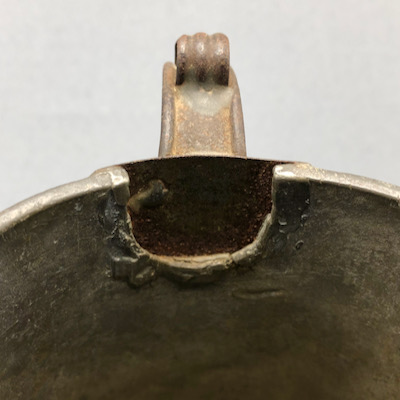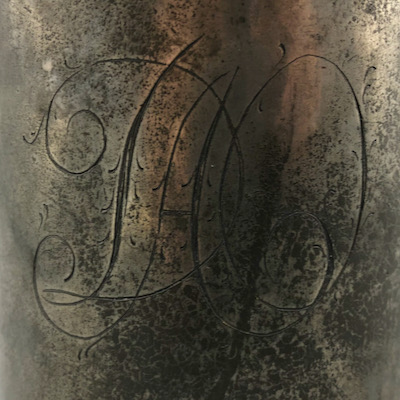 This example suggests what the original handle on my tankard might have looked like.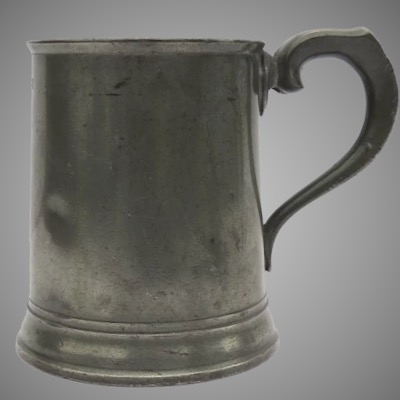 Photo courtesy of Ruby Lane
Tags: metal handle, pewter