Egyptian-shaped jasperware teapot with "drab" colored body and white relief overlay decoration of grapes and vines, made in England by Wedgwood in the first quarter of the 19th century. Josiah Wedgwood founded the British pottery firm in 1795 and it has grown to become one of the most famous names associated with pottery.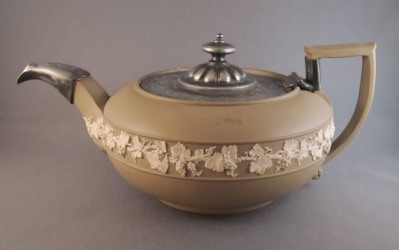 Teapot measures 4-3/4″ high and is 10″ wide.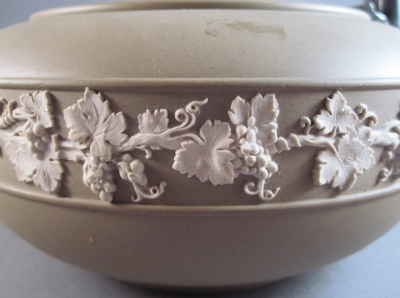 The replaced lid and spout tip with engraved grape leaf & vine decoration are so elaborate and well executed that I initially thought they were original to the teapot. The silver plated knob is in the spirit of the original.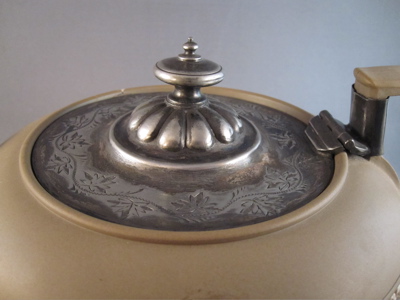 Stamped "WEDGWOOD" with incised mark on the underside.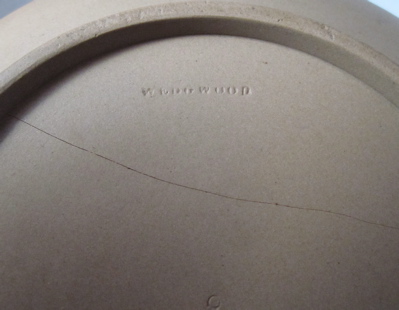 This child's tea set includes a teapot with a miniature version of my larger teapot, showing its original lid and spout.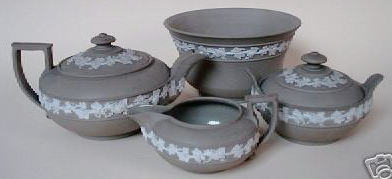 Photo courtesy of WorthPoint
Tags: English, metal lid, metal spout, pottery, Wedgwood