Chinese export globular form porcelain teapot made in China in the late 1700's and painted with polychrome underglaze enamels in the Mandarin palette.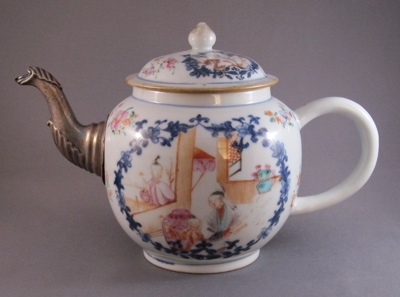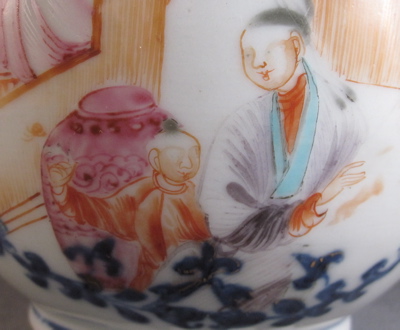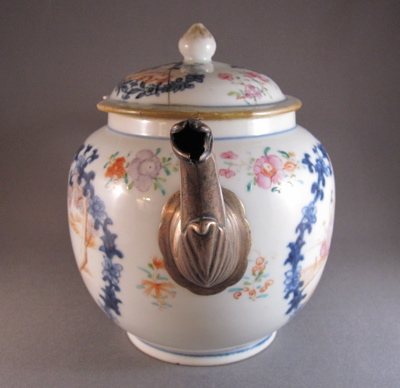 Teapot measures 6-1/4″ tall by 9-1/2″ wide.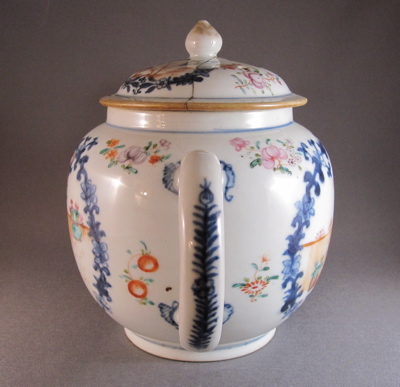 This unusual Rococo style silver replacement spout was added after the original spout broke off.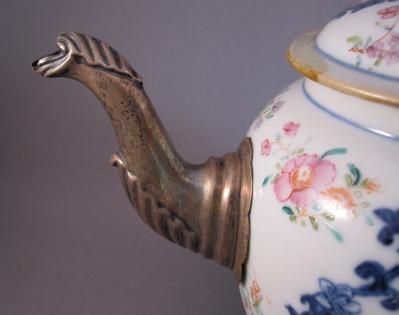 As an added bonus, the chipped lid is repaired with three metal staples.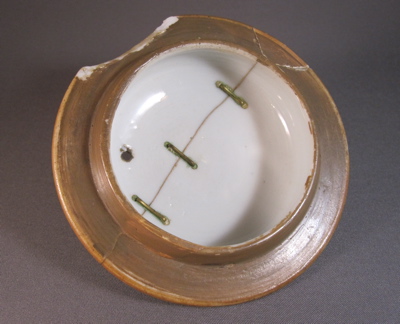 The teapot below shows what the original spout on my mended teapot would have looked like.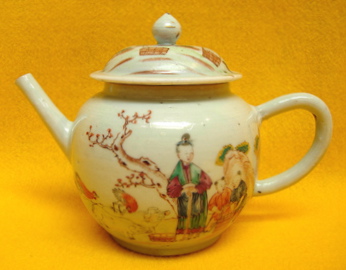 Photo courtesy of Richard Gould Antiques
Tags: Chinese, Mandarin, metal spout, porcelain, silver, staples/rivets