This diminutive cream colored pearlware pottery cream jug was part of a larger child's tea set and was made in England in the first part of the nineteenth century.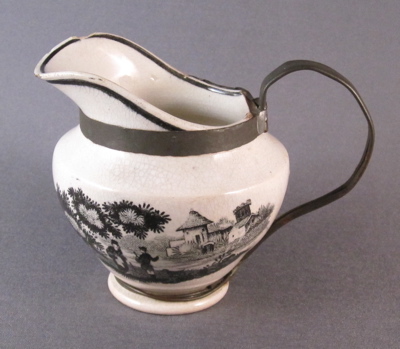 It is decorated with a bat printed black transfer pastoral scene, which may have been inspired by an engraving from the same period.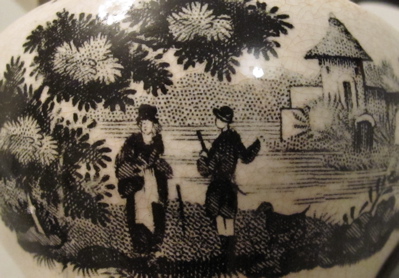 Cream jug measures 2-3/4″ high.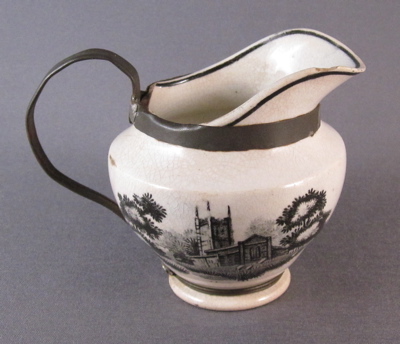 The other side is decorated with a church scene with what appears to be fallen tombstones.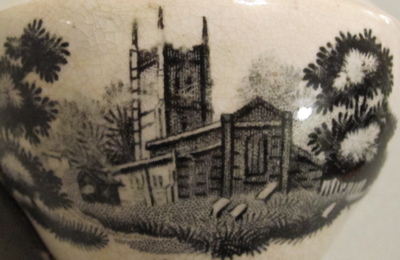 The crudely made metal replacement handle has crimped edges and a flat strap at the top, with a wrapped wire band at the base.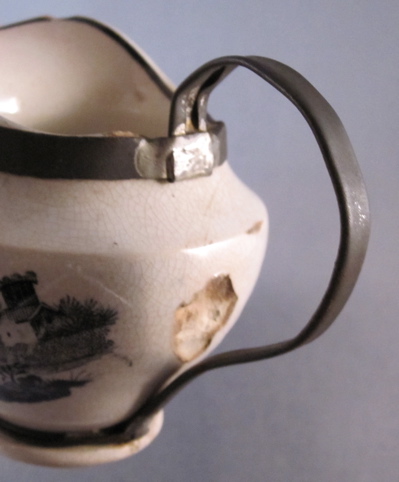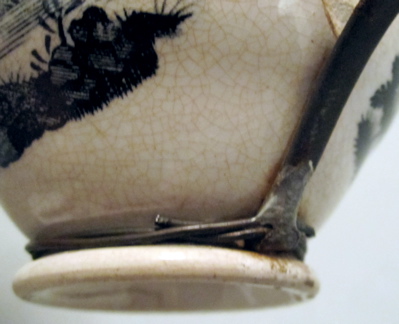 Another early child's creamer from the early 1800's is shown with its handle intact.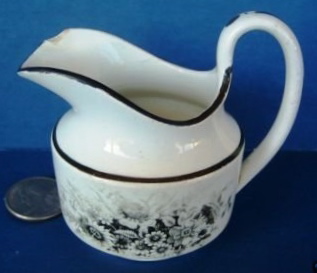 Photo courtesy of WorthPoint
Tags: English, metal handle, pearlware, transferware