A Large English paneled body pottery jug, made in North Staffordshire, England in the early nineteenth century. The Mason family of potters traded under various styles at Lane Delph and Fenton from 1800-54. Charles James Mason patented the famous "PATENT IRONSTONE CHINA" in 1813. Jug measures 8″ high.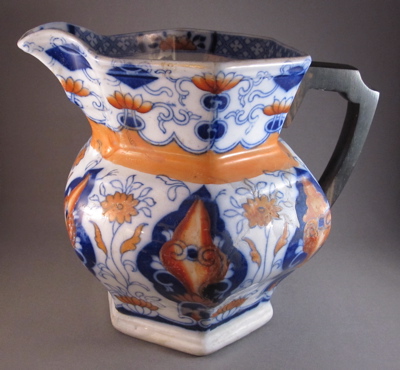 The bottom is stamped in cobalt blue "Fenton Stoneworks, no.306", which dates this piece to 1825-40.
When the original handle broke off over one hundred years ago, a gracefully carved wood replacement handle was bolted on.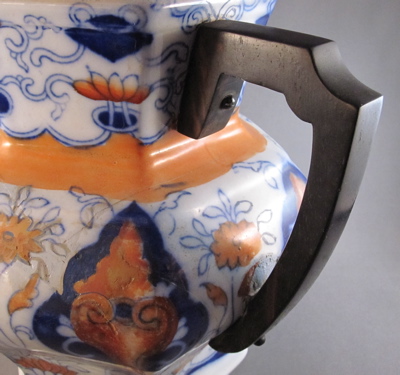 Missing chips were filled and carefully painted over to match floral design.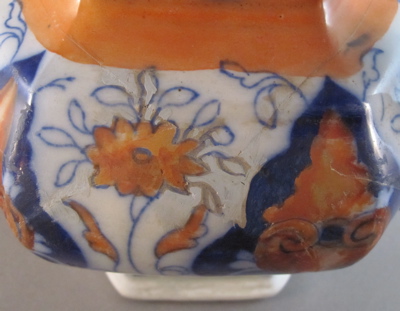 Tags: English, transferware, wood handle