Chinese porcelain cream jug with cover was made for export and measures 5″ high.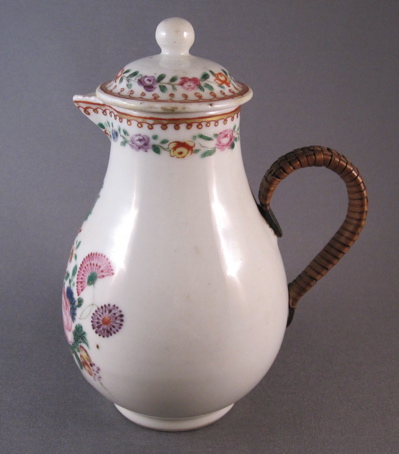 A skillful artist painted the floral decoration with polychrome enamels in the famille rose palette.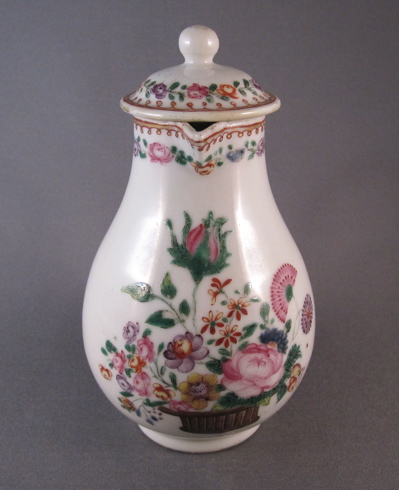 The original porcelain handle was replaced over 100 years ago with a woven rattan covered metal handle.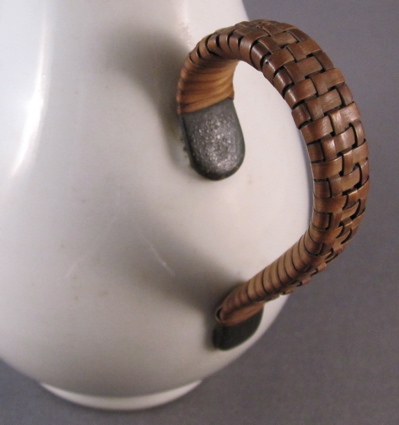 This jug shows what the simple-shaped porcelain handle would have looked like on my jug before it was repaired.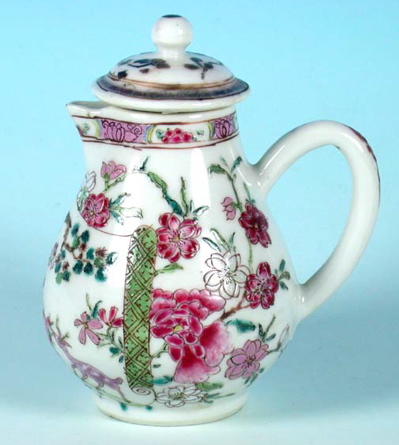 Photo courtesy of Cleij Oriental Art
Tags: Chinese, metal handle, porcelain, Qianlong, rattan