A free blown clear glass whale oil lamp, made in America in the early 1800's, measures 7-1/2″ high.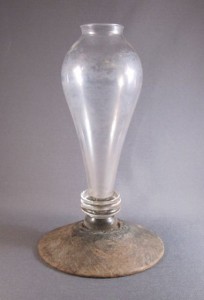 As lamps were used daily, it is not unusual to see examples with replacement bases, such as this simple one made of wood.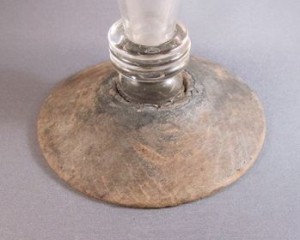 This similar oil lamp still has its original elaborately molded base.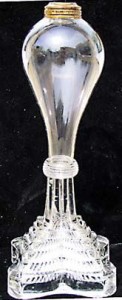 Photo courtesy of Comollo Antiques