English commemorative pearlware pottery jug from 1840, with transfer decoration portrait of Queen Victoria and Prince Albert.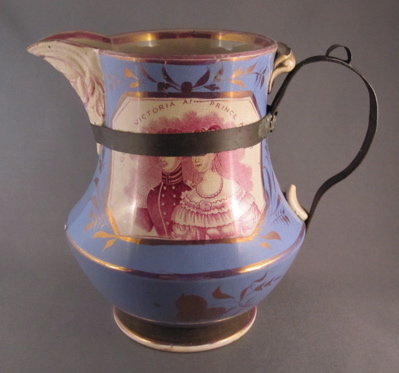 Jug measures 7″ high and has a royal blue background with hand painted pink lustre and gilt floral ornamentation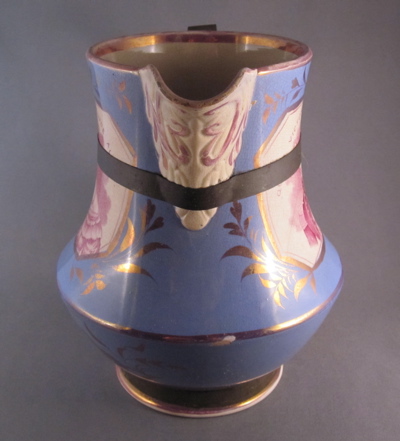 A tin handle with thumb grip and strap replaces the original ornate handle, shown here with remaining sharp fragment at the bottom.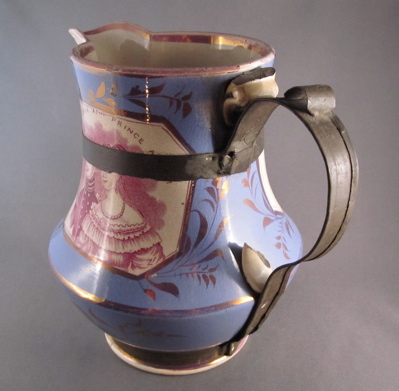 The tin strap conceals the royal couple's identity.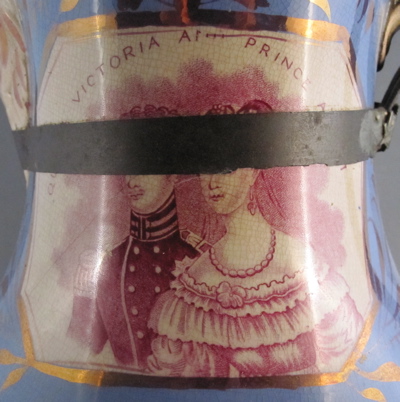 Intact example showing the unmasked couple and original, more elaborate handle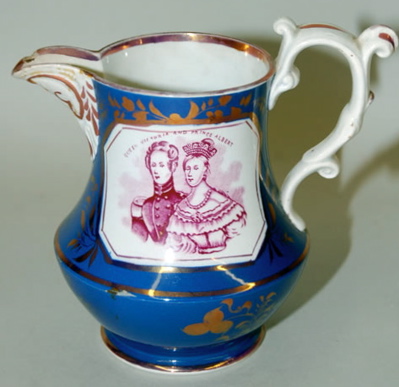 Photo courtesy of Knotty Pine Antiques
Tags: commemorative, English, metal handle, pearlware, transferware