Heavy porcelain Chinese export mug with flared base made during the Quinlong Period (1736-95) measures 6-1/2″ high. It has an intricately painted courtyard scene in the Mandarin palette with polychrome enamel decoration, including a diaperwork background with gilt highlights.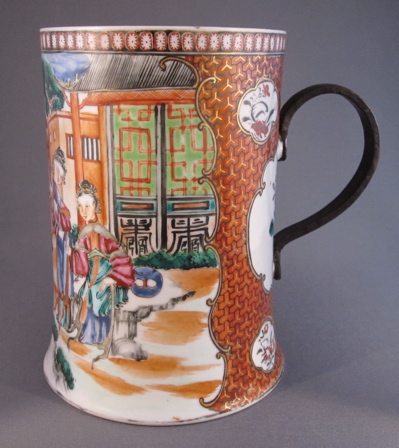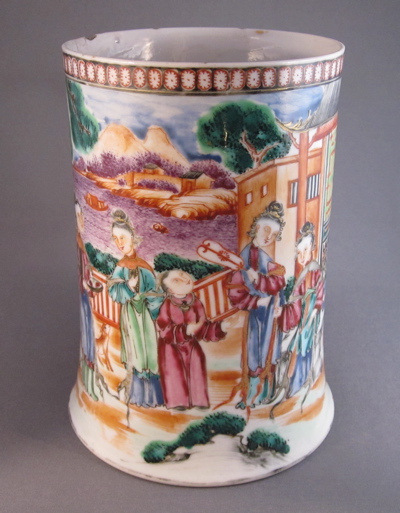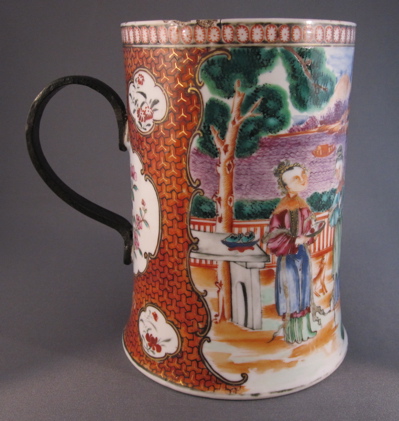 An unusual replacement handle was made from an early bronze ruler. I have many replacement handles made of bronze in my collection and did not realize this particular one was formerly a ruler until I got it home and studied it more closely.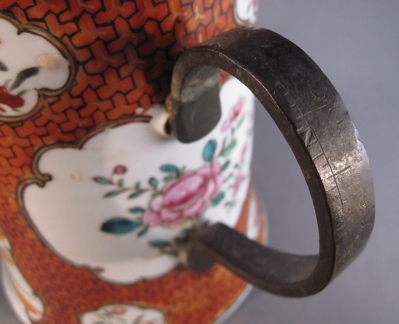 This strikingly similar mug with original porcelain handle shows what the handle might have looked like on my mug before it was replaced.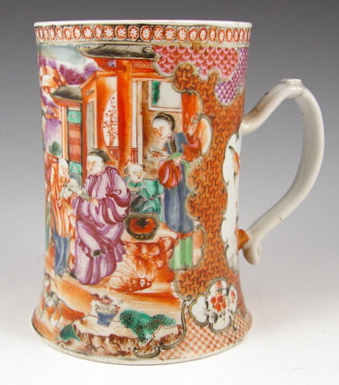 Photo courtesy of Burchard Galleries
Tags: bronze, Chinese, Mandarin, metal handle, porcelain