Almost every home in America had a version of a molded glass hen on a nest covered dish. But most homes did not have this clever "make-do" pin cushion, made from just a broken lid. I assume the intact bottom half was reused as a dish, but the top half remains were encased in fabric and cotton batting, crocheted with red "feathers" around the neck and transformed in to a practical pin cushion.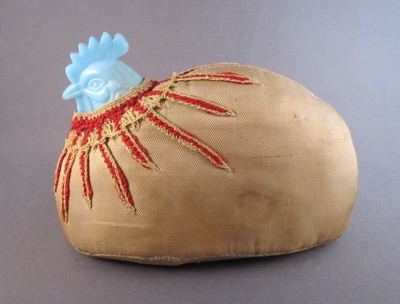 Pin cushion hen measures 4-1/4″ high.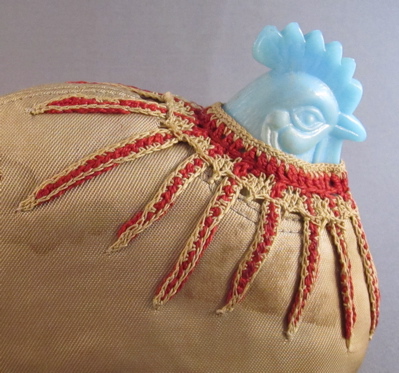 The mother hen pin cushion began life looking something like this.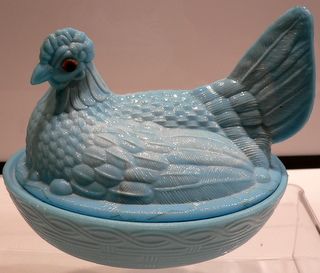 Photo courtesy of Cornerstone Collectibles