This simple, hand blown glass whale oil lamp was made in America in the early 19th century. Though no longer functional as a lamp, it now makes for an interesting vase. A true make-do, it started out life as one thing and as the result of an accident, was reborn as something entirely different.
Whale oil was the preferred source of lighting in the early 1800's, and was also used for making soap, textiles, jute, varnish, explosives and paint. It fell out of favor in the mid-late 1800's as a result of the development of kerosene oil in 1846.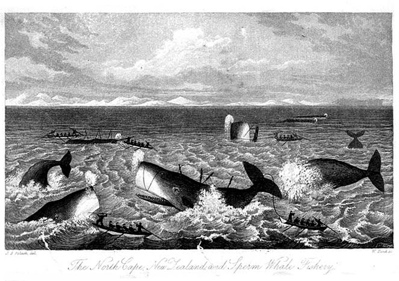 Illustration courtesy of Curious Expeditions
Lamp/vase measures 6-1/4″ tall and the base is 3″ square. The original brass collar and burner went missing long ago.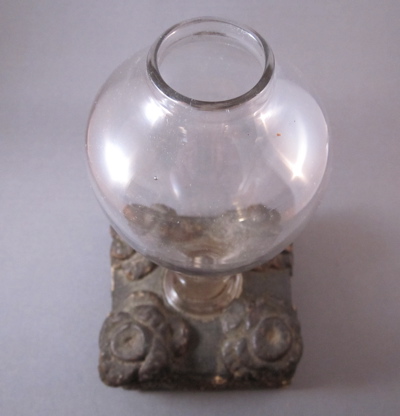 It is not unusual to find oil lamps with replaced bases, as they were one of the most used household items in the 19th century. This unusually elaborate replacement base is made of wood and covered in gessoed relief flowers, with a floret at each corner.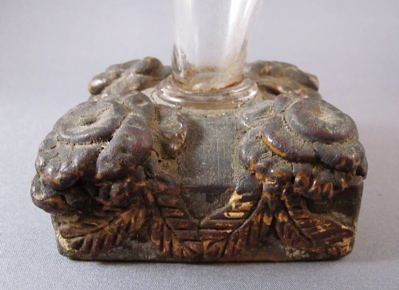 This complete lamp shows what the base on my lamp might have looked like.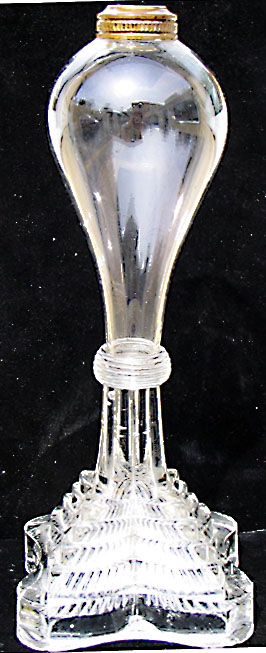 Photo courtesy of Comollo Antiques