This unassuming pewter teapot was most likely made in America in the mid 19th century. It stands 9 inches tall and has a fanciful wooden handle and knob. As pewter is a soft and malleable metal, many early pieces did not survive intact. This pot is one such example.
At some point during the past 160+ years, the original base was damaged and the tea stopped flowing. A tinsmith fashioned a simple tin conical foot as a replacement and the teapot was able to function once again. At the time of the repair, the shiny metal base stood in stark contrast to the dull pewter. But today, both metals appear to have melded and the repair is now hard to detect.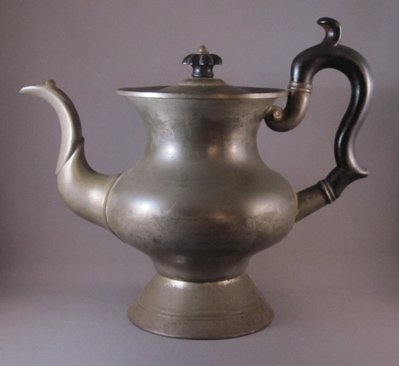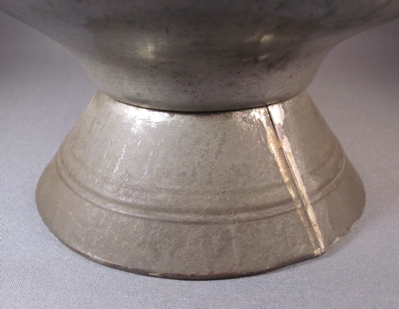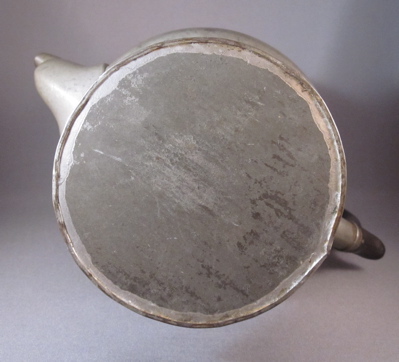 This pewter teapot with similar form suggests what the original base on mine might have looked like.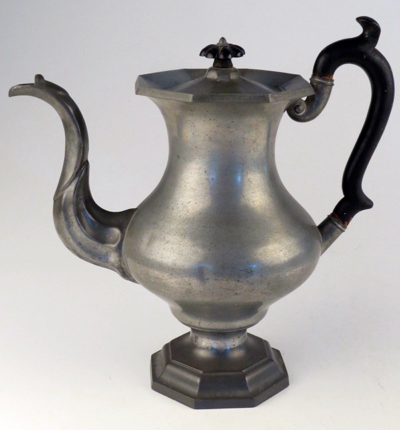 Photo courtesy of eBay
Tags: American, metal base, pewter