This porcelain cream jug with baluster form and a sparrow beak spout was made in China during the Qianlong period (1736-96.) It is decorated in the Famille Rose palette and measures 4 inches high and is about 4 inches wide. The floral swag decoration suggests it was made for the French market.
I can just imagine a French maid in the early 1800s, clearing the breakfast table, grabbing this little jug with fingers still dripping with butter from making croissants, and letting it slip and tumble to the ground. Sadly, the cover and handle must have broken into too many pieces to repair, so a tinker was engaged and created a pewter replacement handle. Not sure if the shattered cover or the maid with shattered nerves were ever replaced.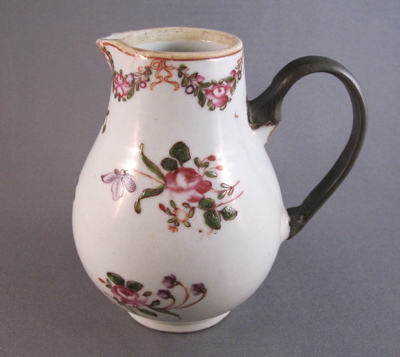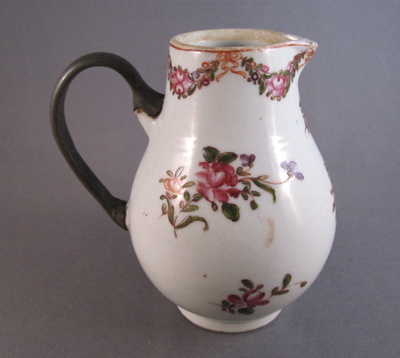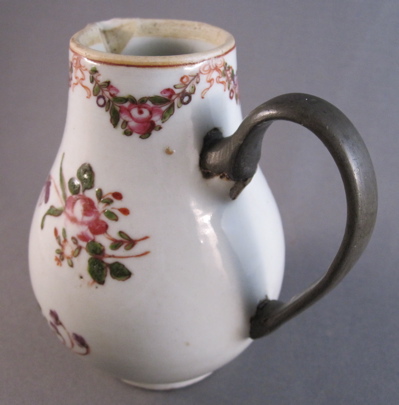 This jug with similar form and decoration shows what the the original handle and cover on mine looked like before it took a tumble.
Photo courtesy of Andrew Dando
Tags: Chinese, French, metal handle, porcelain, Qianlong