Edith Wharton in The Mount library 1905.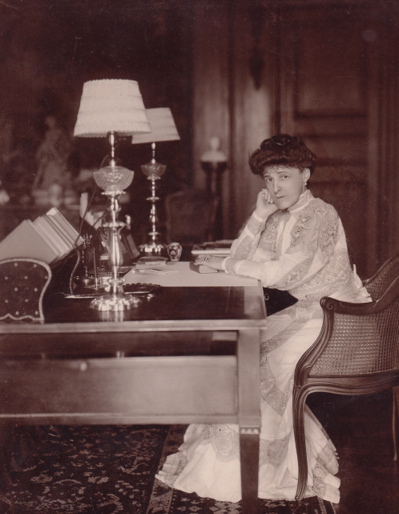 Excerpt from Edith Wharton's "Copy": A Dialogue, Scribner's Magazine 27 (June 1900):
VENTNOR. But the time comes when one sends for the china-mender, and has the bits riveted together, and turns the cracked side to the wall —
MRS. DALE. And denies that the article was ever damaged?
VENTNOR. Eh? Well, the great thing, you see, is to keep one's self out of reach of the housemaid's brush. (A pause.) If you're married you can't — always. (Smiling.) Don't you hate to be taken down and dusted?