A large jasperware water jug with sprigged decoration, made by potter Richard Dudson in Stoke-on-Trent, England in the mid-nineteenth century. Jug stands 7-3/4″ tall.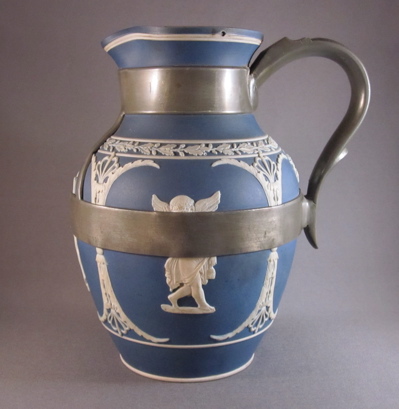 Dudson ceramics pieces are often mistaken for the work of rival potter Josiah Wedgwood, which are similar in form, decoration and color.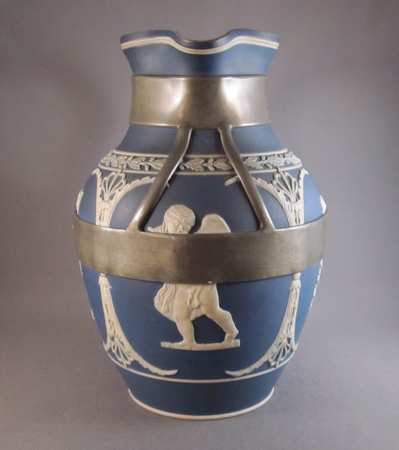 The broken handle was replaced over one hundred years ago by a massive pewter handle & support straps, masking much of the sprigged cherubs decoration.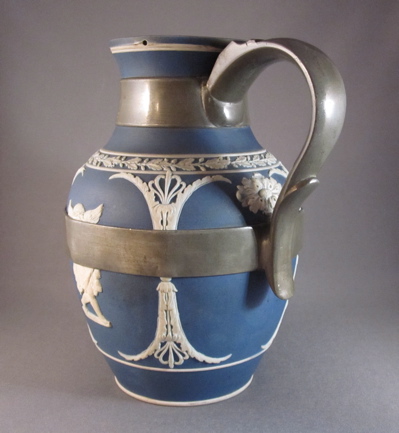 This jug with similar form and decoration shows what the original handle on my jug would have looked like.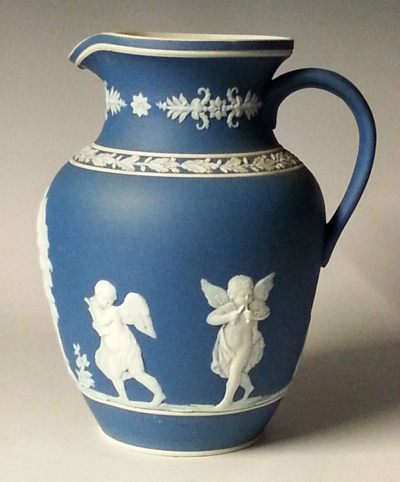 Photo courtesy of eBay
Tags: English, jasperware, metal handle, pewter, Wedgwood