I recently found a third example of a damaged piece repaired with an EHFDR (Emergency Handle for Domestic Receptacles). This little pottery "Dutch' shape jug, with orange lustre and transfer decoration of a sailing ship, stands just 3-3/4″ high and is 4-3/4" wide. It was made in Sunderland, England, in the middle of the 19th century. The mass-produced replacement handle was added sometime after 1922.
Please take a look at a previous post showing 2 other completely different drinking vessels with the same commercially made patented replacement handles.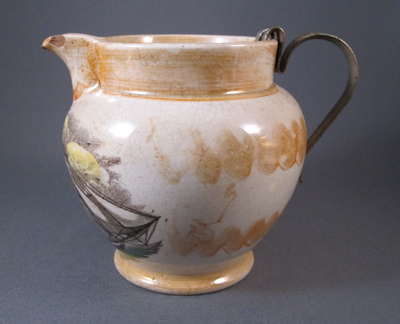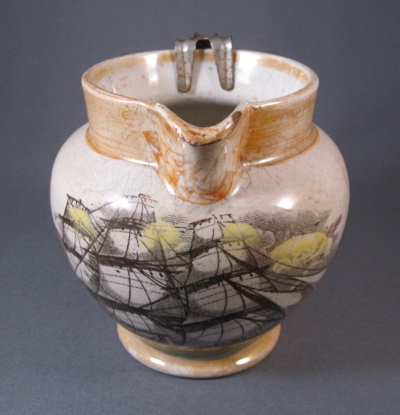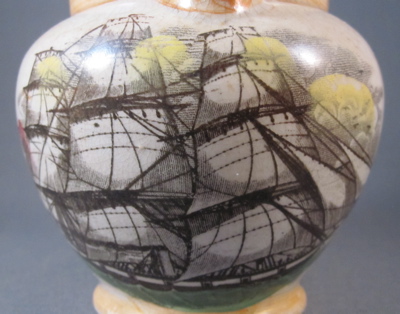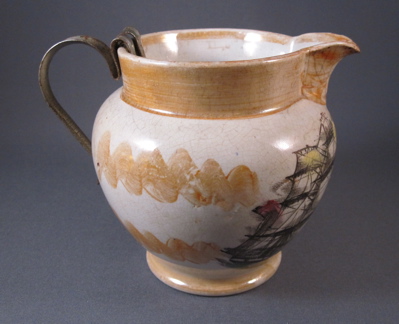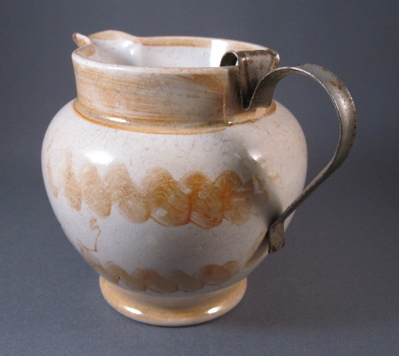 The simple loop handle on this intact jug shows what the handle on my jug would have looked like, before the metal replacement was added.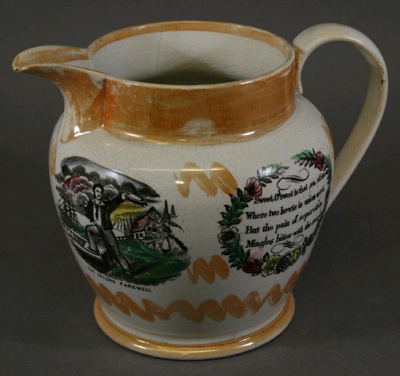 Photo courtesy of Penrith Farmers' Auction
Tags: English, metal handle, pottery