This small porcelain teapot for one was made in Germany at the esteemed Meissen factory in the mid 1700s. It stands 3.75 inches high and 5.5 inches from handle to spout and is nicely painted with colorful floral sprays on both sides. The underside reveals the classic blue crossed swords mark.
It's impossible to tell when the original lid went missing but later in life an ornate brass lid was placed atop of the lidless pot and a marriage was made. Although this lid looks nothing like the porcelain original which might have had a molded flower as a knob, it fits quite well and certainly does the trick.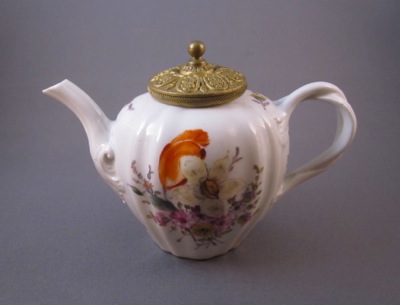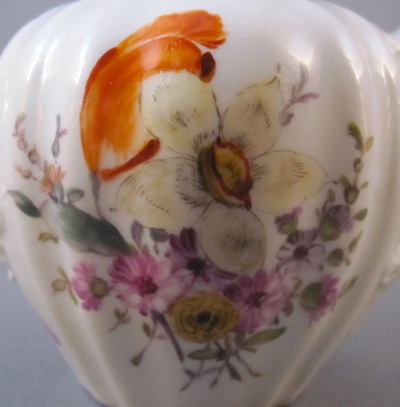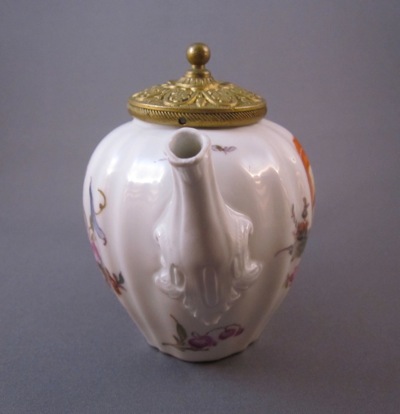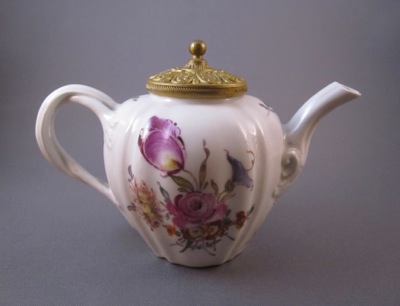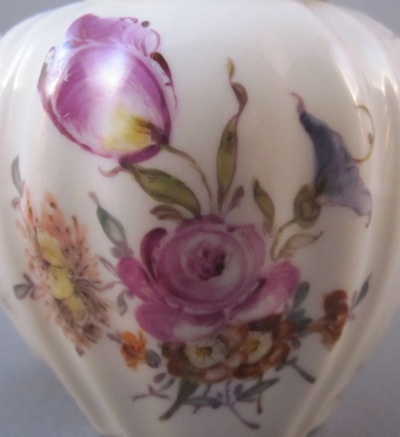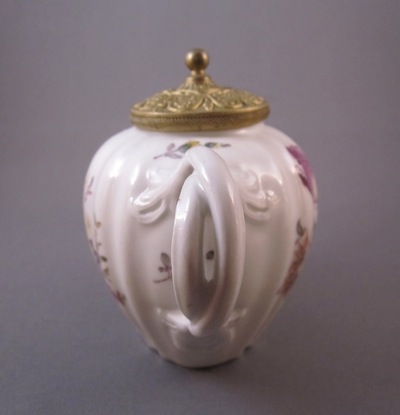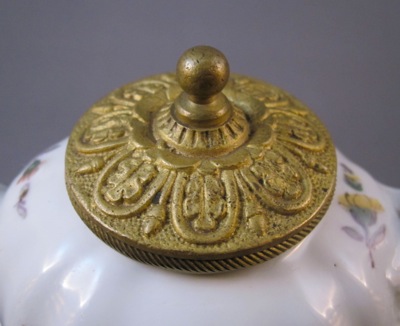 This teapot of similar form and decoration shows what the original lid on my teapot might have looked like.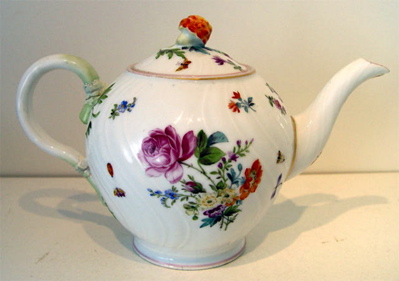 Photo courtesy of eBay