This colorful soft paste baluster form commemorative jug was made in England around 1840 and is decorated with a figure of William of Orange on horseback, figures showing brotherly love, a crown, flowers and Protestant emblems. It has polychrome glazed black transfer decoration, hand painted flowers and pink lustre trim, measuring 6 inches tall and 7-3/4 inches wide from handle to spout.
After the original handle broke off, a tinker secured the sturdy copper replacement handle to the body using two flat screws. See an earlier post, Inventive repairs at the Rijksmuseum, showing a painting, Prince's Day by Jan Havicksz Steen (1625-1679), depicting the birthday celebration of Prince William III of Orange-Nassau on November 14, 1650.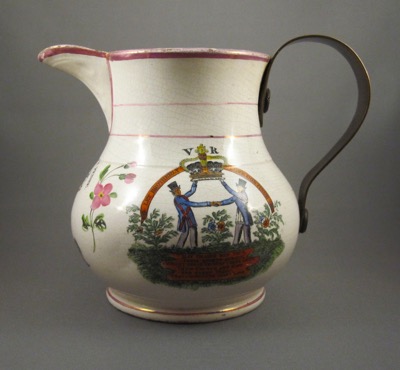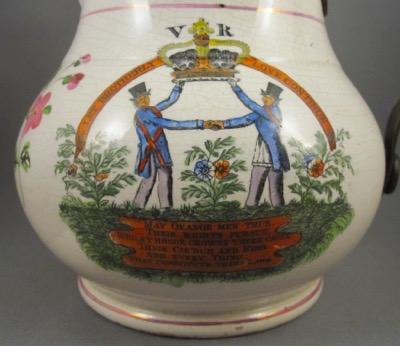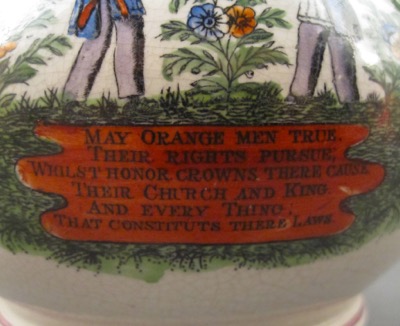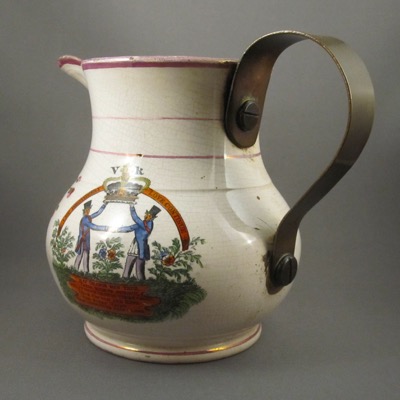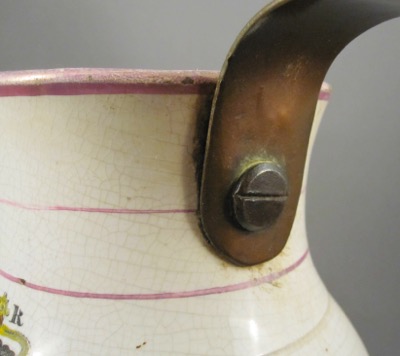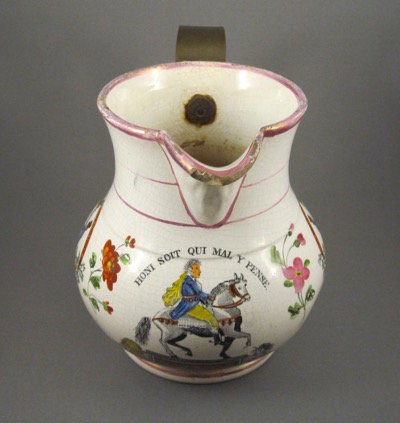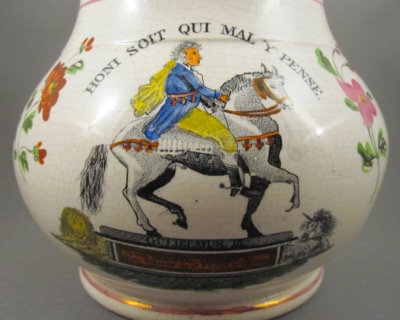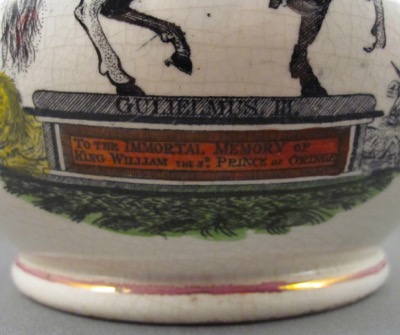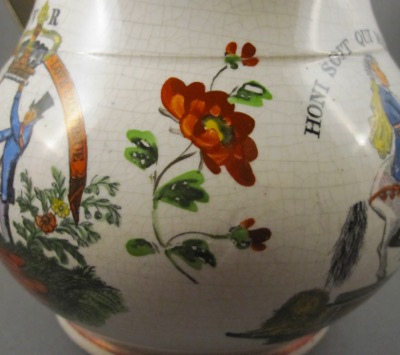 This jug with the same transfer decoration still has its original handle intact.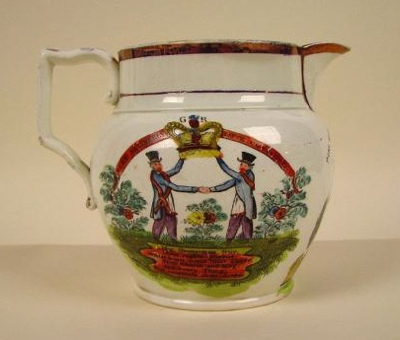 Photo courtesy of eBay
Tags: commemorative, English, lustre, metal handle, pottery, soft paste, transferware