This Chinese export porcelain dollhouse miniature with blue underglaze floral decoration dates from the Kangxi period (1662-1722) and stands nearly 2 inches tall. Contrary to popular belief, miniatures like this were displayed in doll houses owned by wealthy adults and were not intended to be played with by children.
Surprisingly, this little gem was not always a sugar bowl but actually started life as a baluster form vase. After it took a tumble, a silversmith kept the surviving middle section, added a minuscule silver lid, handles and base, and voila…a sugar bowl was born. A tiny Dutch hallmark in the shape of a sword can be seen on the bottom of the base, dating it to 1814-1905. The small sword mark was used on silver pieces too small to accommodate full hallmarks.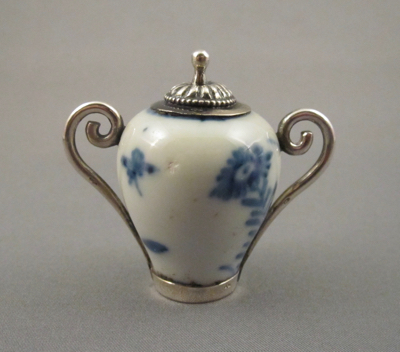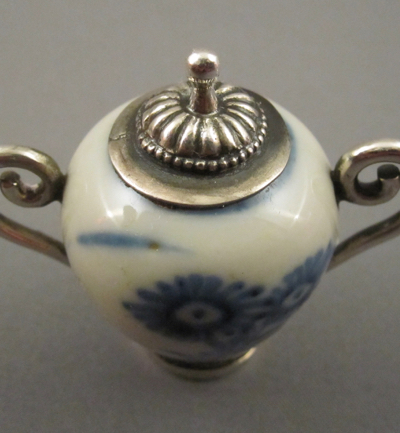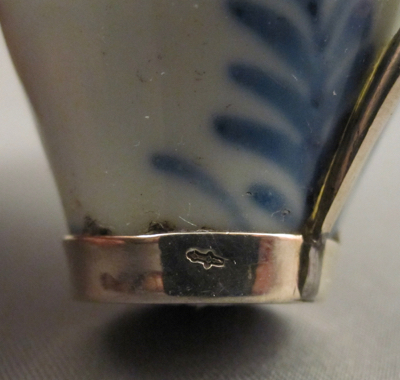 Shown below is an intact miniature vase, standing just 2-1/2″ tall. It appears that the middle section on a similar vase was used to make the sugar bowl.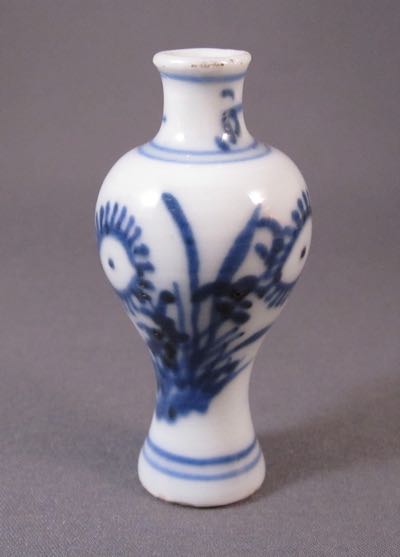 Tags: blue & white, Chinese, miniature, silver