A simple yet remarkable home repair using just a small nail and short length of wire to replace a tiny toy dog's missing leg. I find vintage toys with inventive repair rather poignant and I am always glad to see that someone bothered to repair the plaything, rather than discard it.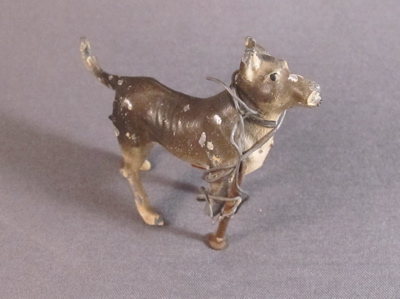 Dog measures just 2″ wide and 2" high and is incised "France" on belly with a paper label marked "46".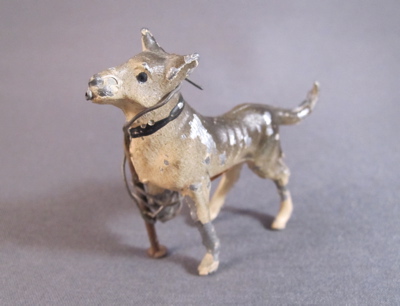 Recently, a friend named the toy canine "Lucky", but I think I am "lucky" to have adopted this stray dog with a most effective inventive repair!