This Chinese export porcelain drum form teapot from the early 1800s is decorated with parrots, butterflies, chrysanthemums and gilt trim. It has a small lid with a pomegranate shaped knob and measures 6″ tall.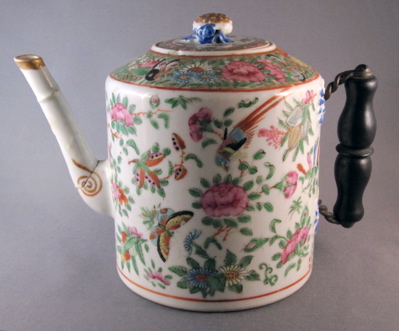 The polychrome underglaze enamels are in the famille rose palette.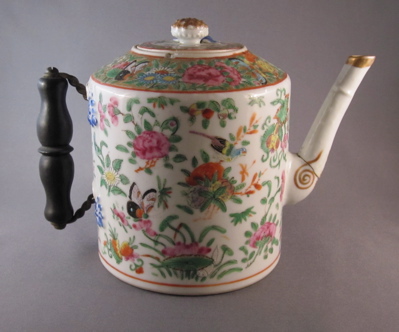 When the original lapped reeded handle broke off leaving just the leaf terminals, an unusual wire and turned wood handle (reused from a discarded bucket) was added.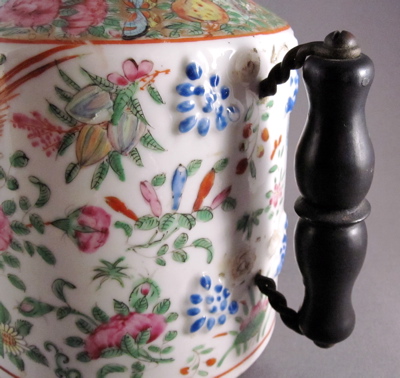 This teapot with similar form shows what the original handle on my teapot would have looked like.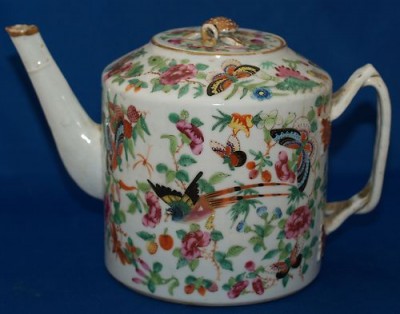 Photo courtesy of eBay
Tags: Chinese, porcelain, wood handle