This Chinese porcelain hexagonal shaped saucer began life in the late 1600's simply decorated with blue underglaze, but was later clobbered (painted over) in the mid-1700's in more "attractive colors" to the taste of the day.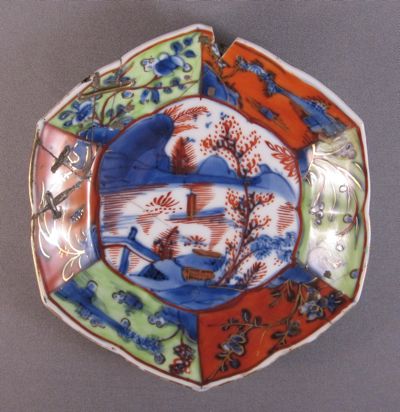 The original blue underglaze decoration was "improved upon" with the addition of arbitrarily painted red and green overglaze, most likely in Amsterdam.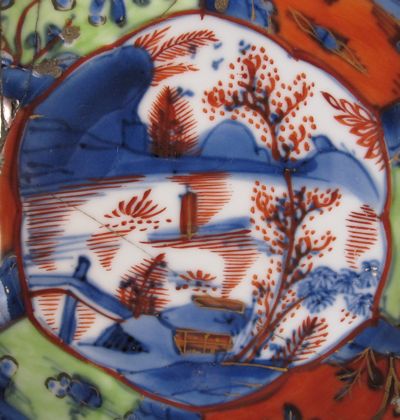 This small gem, which measures 4-1/2″ in diameter, has 14 metal staples holding the once shattered saucer intact, more staples per square inch than any other example I own. A matching cup, also held together with many staple repairs, was unfortunately lost during a move to Florida.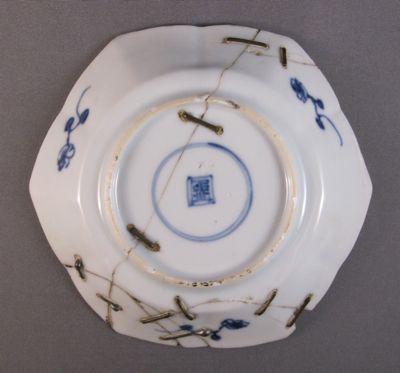 There are 11 iron staples on the back of the saucer and 3 staples (2 iron and 1 brass) on the front.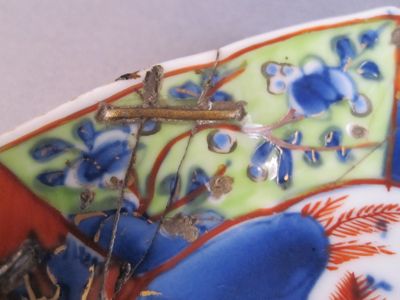 Tags: Chinese, clobbered, staples/rivets