A tilting teapot invented in 1905 by the Earl of Dundonald from Scotland and coined "Simple…Yet Perfect". The unique design allows the tea to brew in the built-in infuser shelf as the pot lays on its back, tilts halfway up to drain the hot water from the infuser, then sits upright, ready to pour. Teapot measures 5.75 inches high, 6 inches wide.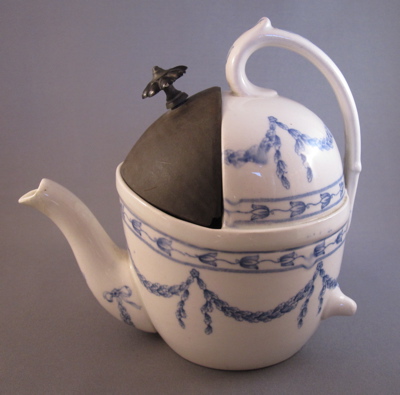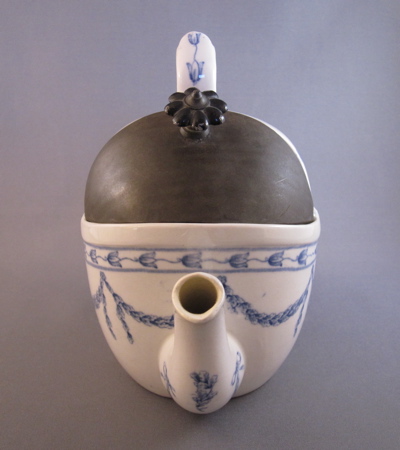 The replacement lid is made of Britannia metal (aka britannium), a composite made up of 93% tin, 5% antimony & 2% copper.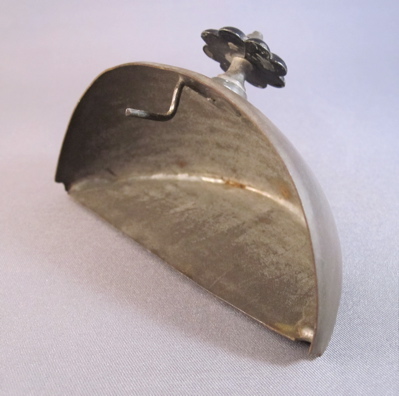 The ornately decorated bottom is visible when in use.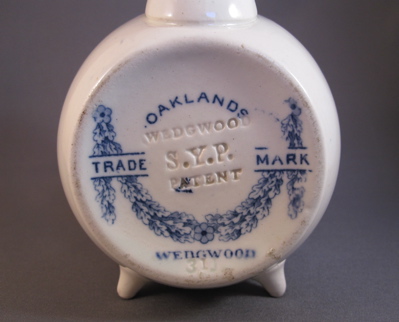 An identical teapot with its original lid, seen tilted.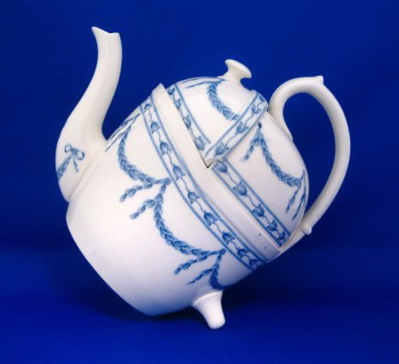 Photo courtesy of Southworks Antiques
Tags: English, metal lid, porcelain, transferware, Wedgwood