Every household in America had one. Many, such as this one, have a replaced handle. Some irons were just too heavy to support a lighter handle and many snapped off after years of constant use. Currently this iron is being used as a doorstop in my office and I almost forgot to include it in my blog. It is one of a select few "inventive repairs" that I am using in my home for a purpose other than what it was originally intended for.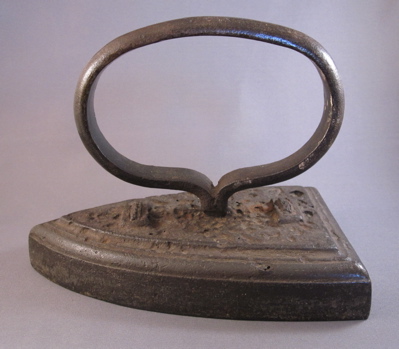 Faint remains of the original handle are visible on either side of the replaced handle.
This lucky survivor still has its original handle.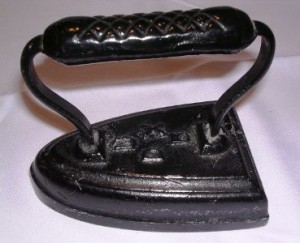 Photo courtesy of WorthPoint
Tags: American, iron, metal handle