This tiny Wedgwood pepper pot was made in England in the late 1700's and stands a mere 2-1/2″ high.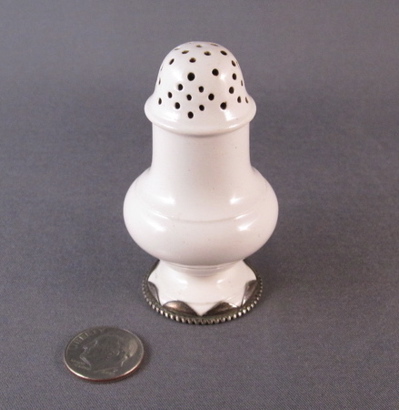 The beautifully scalloped and beaded sterling silver rim masks unsightly chips to the base.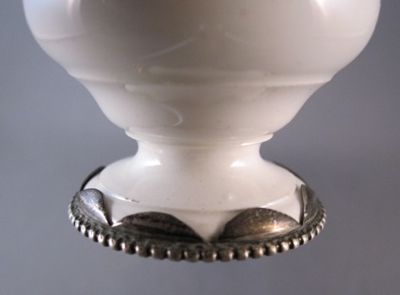 A faint WEDGWOOD mark can be seen on the bottom of the pot.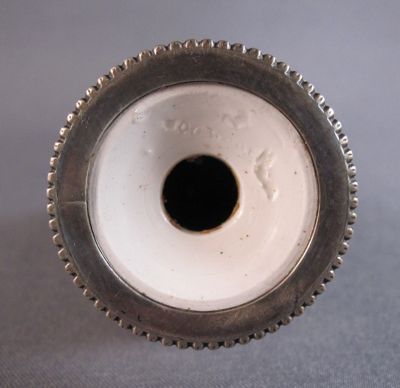 A perfect, larger pepper pot with an unblemished base.
Photo courtesy of Starr Antiques