I was invited to give a talk and show examples from my collection this past Thursday, April 3rd, at the English Ceramic Circle (ECC) at Bonhams in Knightsbridge, London. The ECC was founded in 1927 and is "the oldest society dedicated to the study of British ceramics and enamels." Thankfully, the lecture was well attended and I enjoyed meeting many members, as well as viewing pieces from their own collections, that they were encouraged to bring in.
I was introduced by ECC president Roger Massey, who explained to the crowd that he was made aware of my blog a few years ago by a ceramics dealer. He was told about a "mad American" (crazy, not angry, I assume) who collects antiques with early repairs and that he should have a look. Roger apologized to me about the remark but I rather like it!  After the talk I was invited to dinner and chatted with other members, including Nicholas Panes, Honorary Treasurer.
Thank you ECC for your warm welcome, and a special thanks to Stephen McManus who extended the invitation. I look forward to becoming a member of your marvelous society.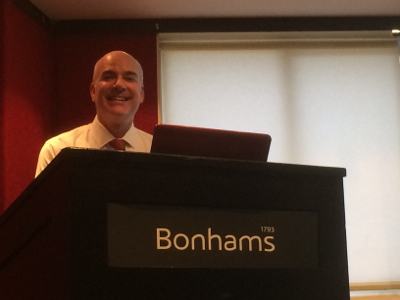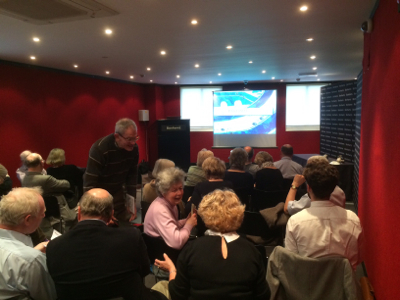 Photos by Mark Randall