This bell-shaped footed porcelain mug was made in China in the late 1700s for export to Europe and North America. It is painted in the Famille Rose palette with polychrome enamels and depicts a domestic scene with family members gathered around a large green table. I particularly like the porcelain teapot and cups on the table, as well as vases and garden seats nearby. It measures 6.25 inches tall and 4.5 inches across the top.
At some point in this mug's early life something went awry. We will never know for sure if a scullery maid, a small child or a cat knocked over the mug, causing the handle to snap off. But rather than toss out the broken pieces, the owner brought them to a clever chap who made a simple bronze replacement handle. Many years later the handle was painted white, and now is discolored a sickly yellow. I am tempted to strip off the offensive veneer to reveal the rich bronze color beneath, but for now I will keep it as is.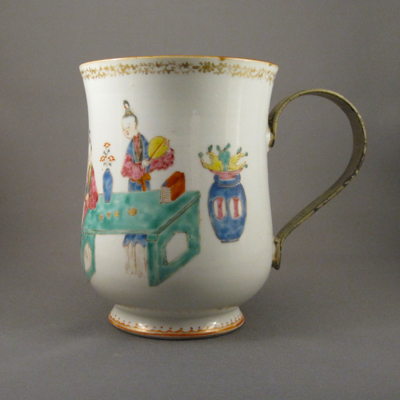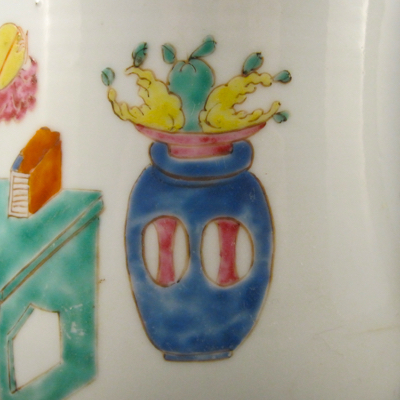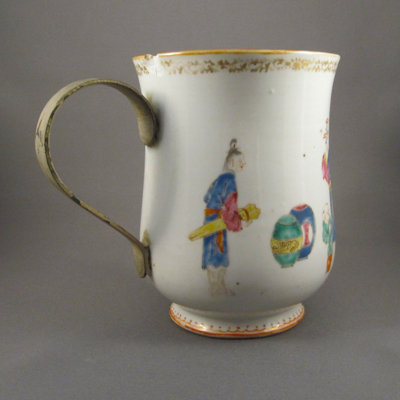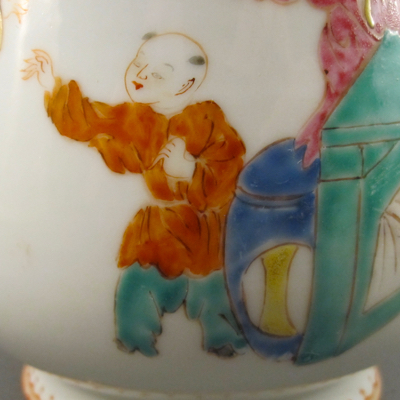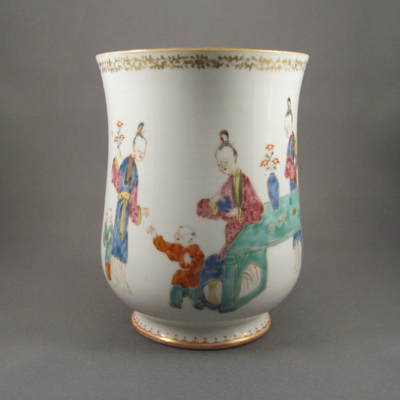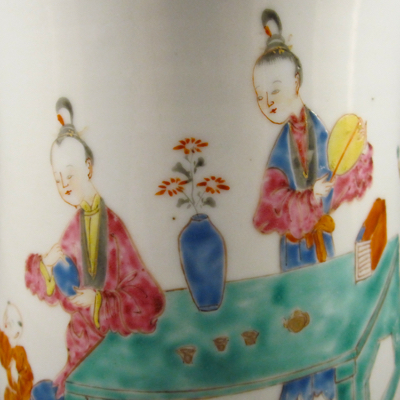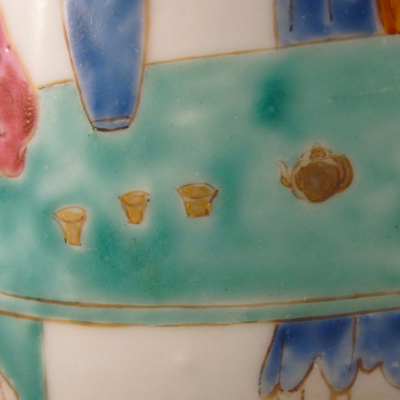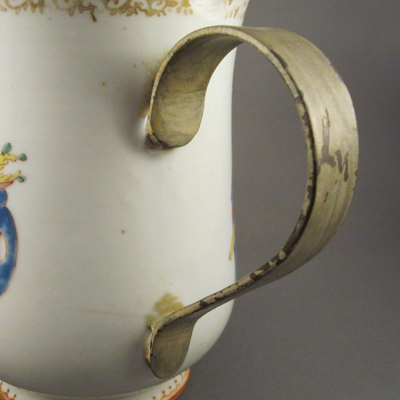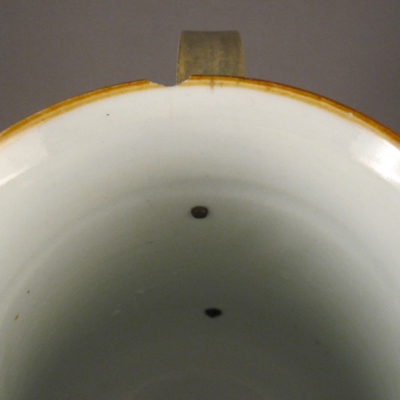 This mug, with similar form and decoration, shows what the original loop handle on my mug might have looked like.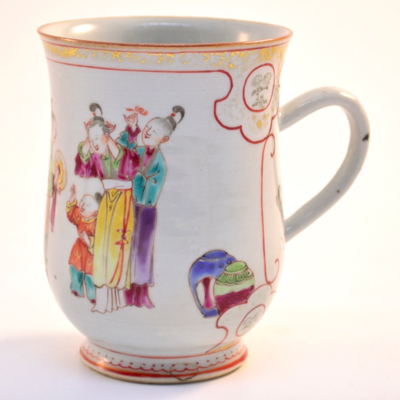 Photo courtesy of The Saleroom
Tags: Chinese, Mandarin, metal handle, porcelain