This small squat black basalt teapot has raised classical sprig decoration. It was made in England in the first quarter of the 1900s and measures 3.5 inches high and 6.25 inches from handle to spout. On the underside are the incised marks WEDGWOOD, 42, 10, SW.
Typical of an enormous number of 18th and 19th century teapots from all around the globe, metal spouts were attached to replace damaged ones, or to insure that undamaged spouts would remain so. Many were made of tin but some, such as this, were made of silver.
Sadly, the knob on the lid broke off during shipping. Of course I could just glue it back on but I think I'd rather see a silver replacement to match the spout in its place.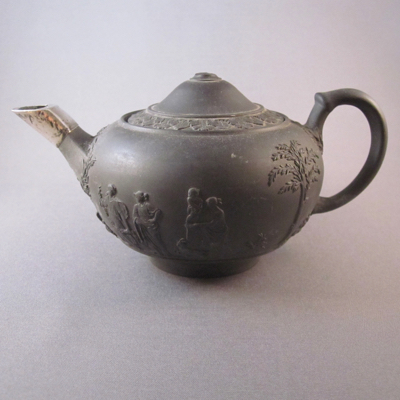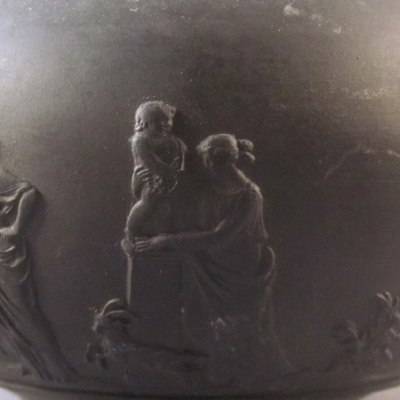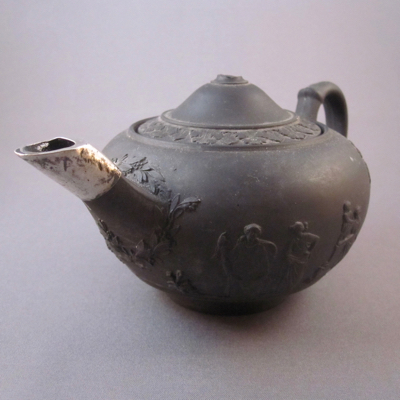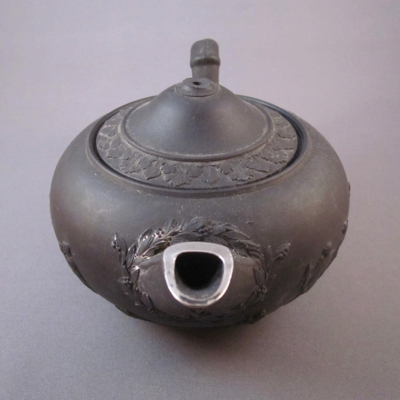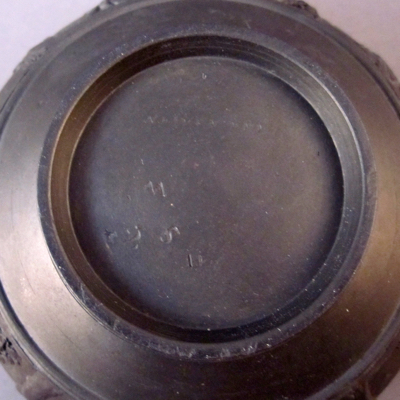 This identical teapot has its original spout.
Photo courtesy of eBay
Tags: basalt, English, metal spout, pottery, Wedgwood