This past week I made my yearly pilgrimage to the Bohemian National Hall on New York's Upper East Side to attend the New York Ceramics & Glass Fair. As usual, I was not disappointed. In addition to seeing stunning examples of antique ceramics and glassware from around the globe, I found many examples of inventive repairs done by contemporary ceramic artists. Leslie Ferrin of Ferrin Contemporary is a champion of artists exploring exciting new methods of repairs and creating assemblages using repurposed ceramics. Below are some of the artists she represents, as well as others exhibiting at the fair.
Steven Young Lee, Gourd Vases with Dodos, 2018. Steven made a pair of "perfect" vases and then deliberately deconstructed them, with dramatic results.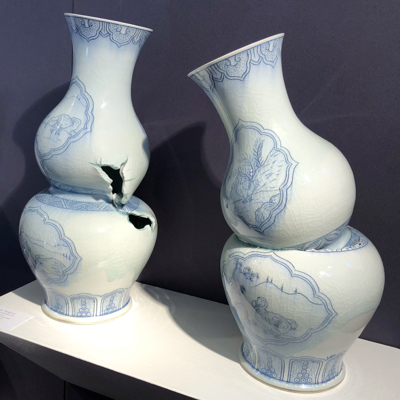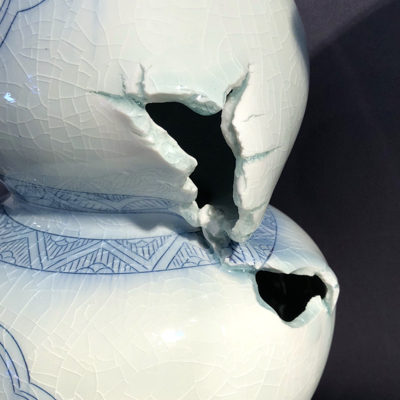 Paul Scott, The Garden Series, Tower Buddleia, 2015 and The Syria Series No: 8, Damascus, 2017. Both pieces use Japanese kintsugi ("golden joinery") as a design element.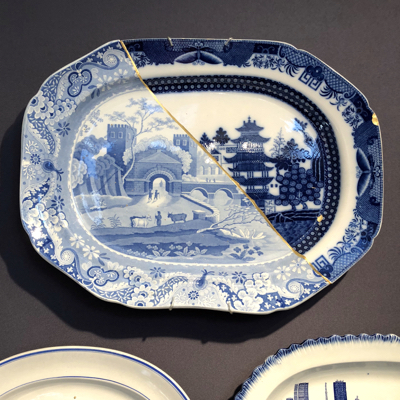 Stephen Bowers, Camouflage Plates, 2016. I particularly love the trompe l'oeil metal staples on the top plate.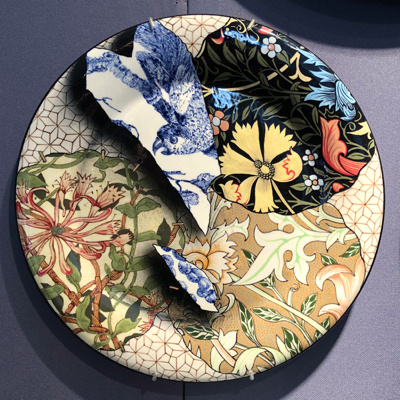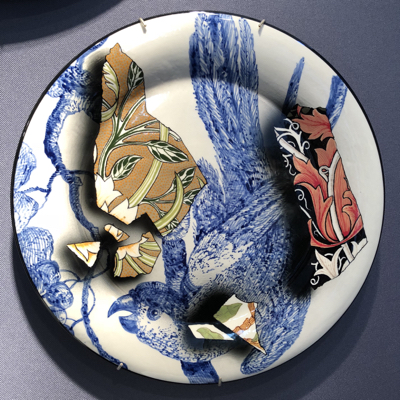 A new addition to the fair is Michael Wainwright, an artist who designed the Mezza Collection with his own interpretation of the art of Kintsugi.