Chinese export porcelain teapot, from the Qianlong period (1736-1795), has a Mandarin design painted in the famille rose color palette. Teapot measures 7-3/4″ long by 4-3/4″ high.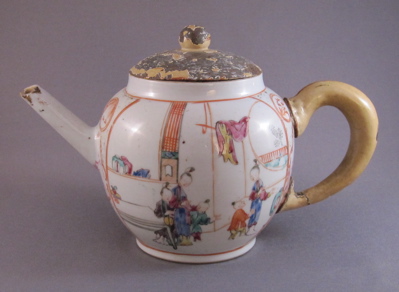 The same nicely detailed hand painted decoration in polychrome enamels is found on both sides of the teapot.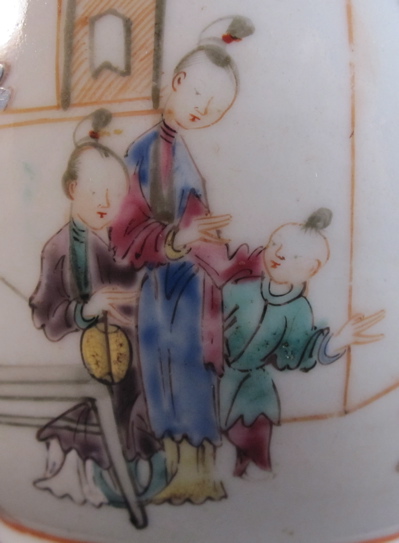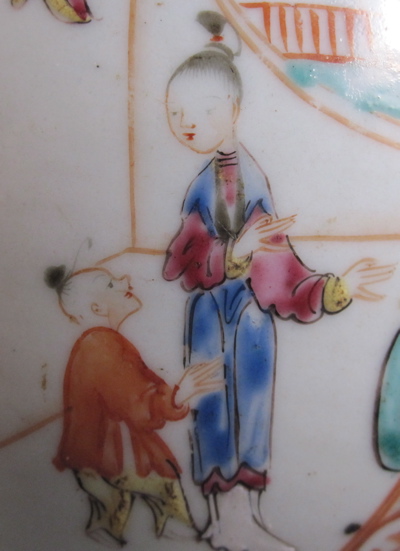 Aside from a few nibbles on the end, the original porcelain spout has escaped major damage.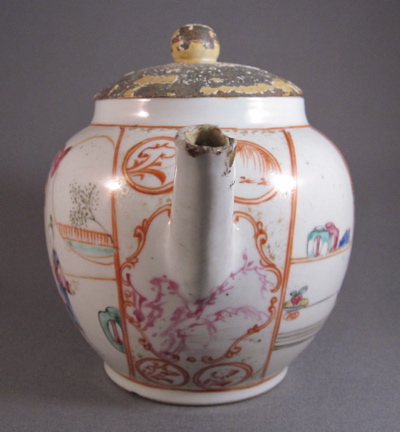 Teapot has a double repair, as both the lid and handle have been replaced with hollow tin, gessoed and painted to match the body. These repairs seem to have been done in the early 1900's and the enamel color, once matching the white porcelain color,  has darkened over the years.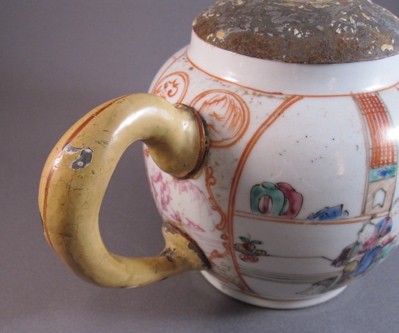 Most of the once white enamel which covered the replacement lid has worn away, revealing bare metal.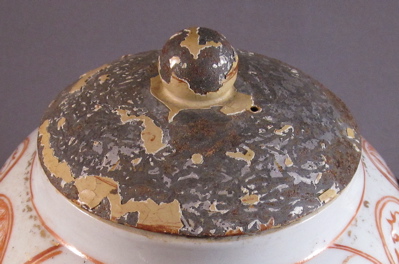 This Mandarin teapot maintains its original handle and lid.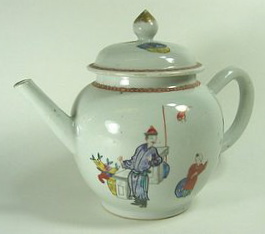 Photo courtesy of EastWest Gallery
Tags: Chinese, metal handle, metal lid, porcelain, Qianlong