This is one of the more unusual transformation pieces I have in my collection. Much like the butterfly painted on the reverse side, it began life as one thing and transformed into something entirely different. I call it a metamorphosis mug. Made between 1830 and 1850, this Chinese export porcelain mug in the Famille Rose Mandarin palette was converted to a milk jug with the addition of a silver spout. It has two decorated panels, one with a courtyard scene and the other with images of exotic birds, butterflies, fruits and flowers. It stands 4-1/2 inches high and is 5-1/2 inches wide from handle to spout.
The silver mount has an 1871 London hallmark. Although I have many examples of silver spouts, handles and lids, it is rare to find hallmarks that date and place a repair. I particularly like the ornate sparrow beak spout.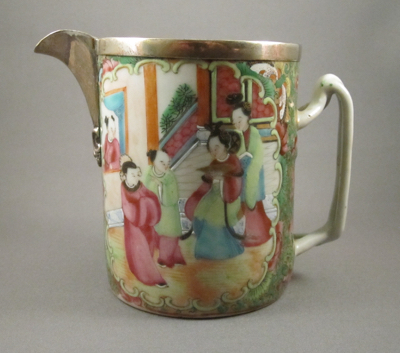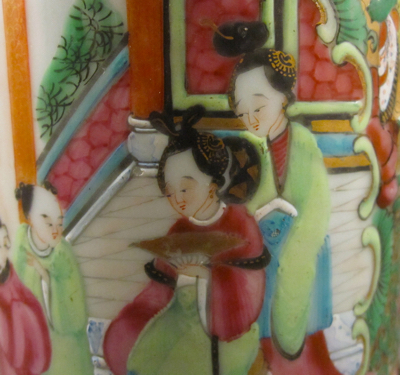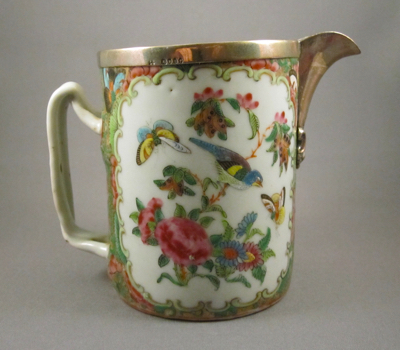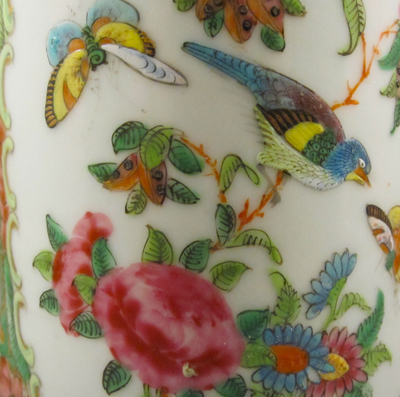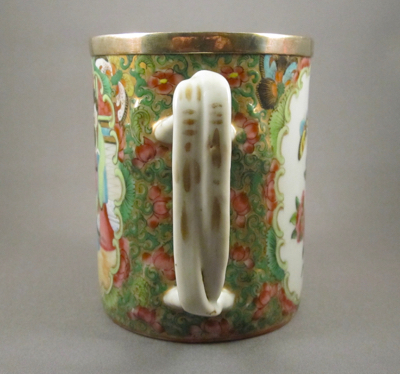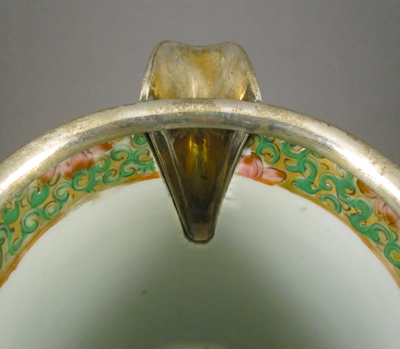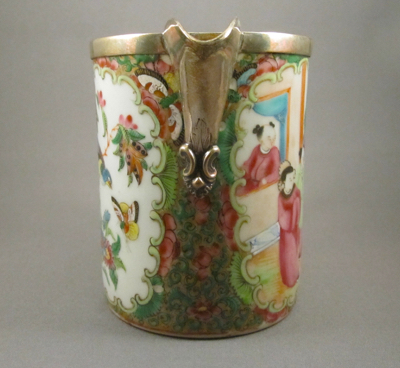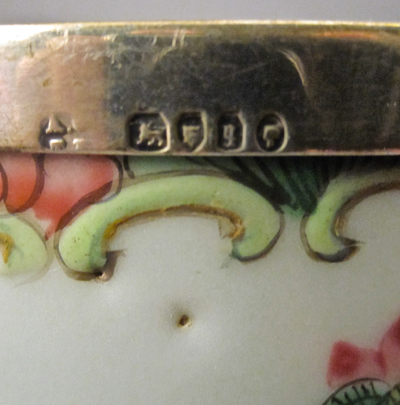 This mug was happy being a mug and felt no need to spread its wings and become a jug.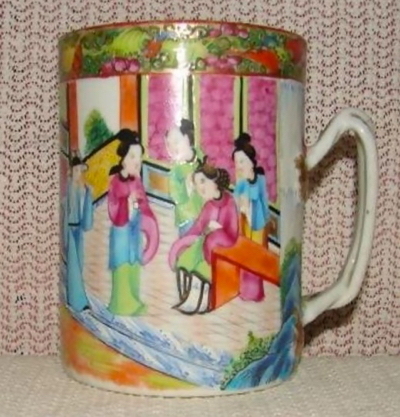 Photo courtesy of Mimi's Antiques