This small cylinder form mocha ware tavern mug was made in England in the mid-1800s and stands just 4 inches tall. It is decorated with blue & black bands and a broad teal ground with a bold seaweed pattern.
I'm guessing that the original handle of this mug broke off during a particularly rough bar room brawl. Luckily, a local tinker, sometime in the third quarter of the 19th century, was able to bring it back to life by adding an iron replacement handle with support bands.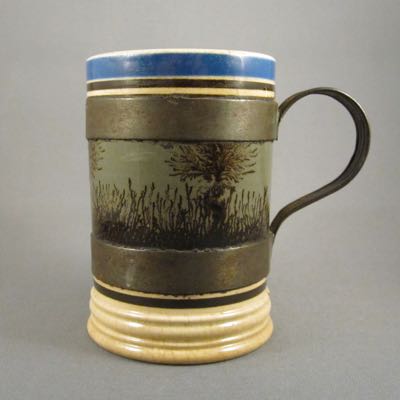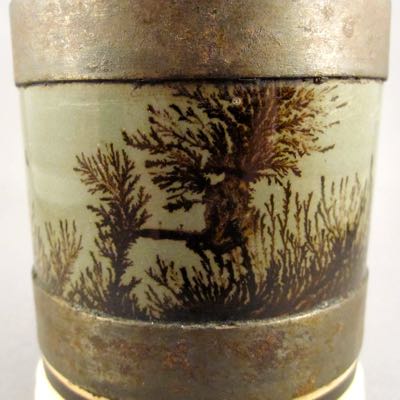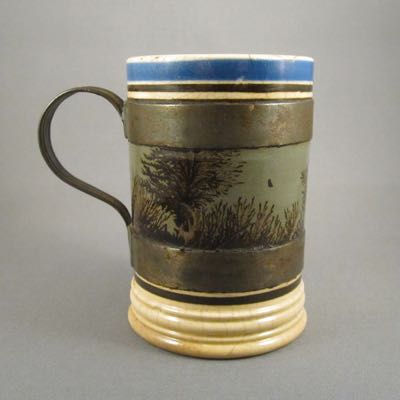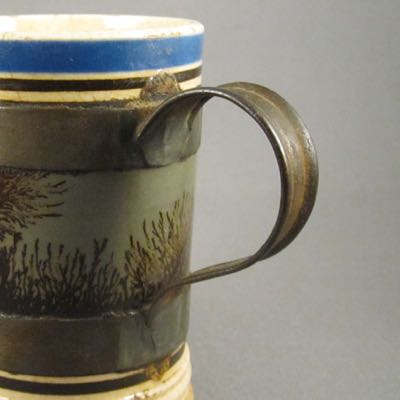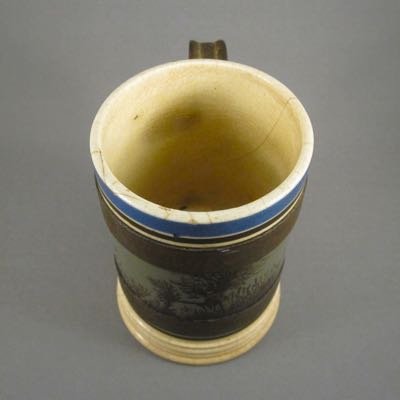 Similar mocha ware mugs and jugs can be seen on the bottom shelf behind the counter in this late 19th century photo.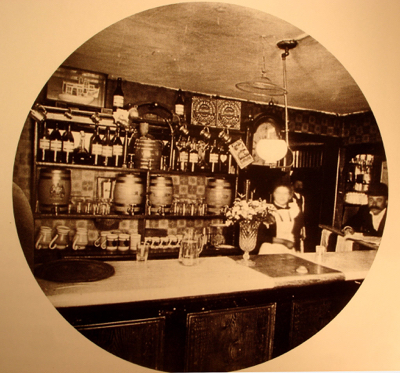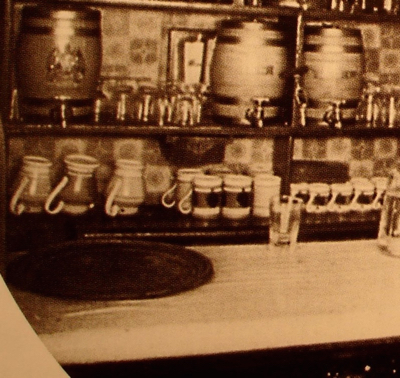 Photo courtesy of Martyn Edgell
This is what the original loop handle on my mug would have looked like prior to the brawl.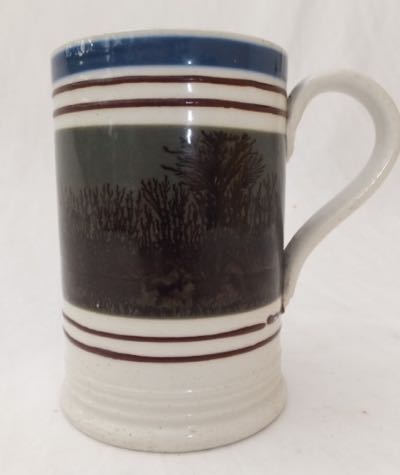 Photo courtesy of The Antique Dispensary
Tags: English, metal handle, pottery