Here are some more photos from my exhibit, Mended Ways, which ended last Sunday at the New York Ceramics & Glass Fair. In addition to the 100+ examples of my own antique ceramics and glassware, I also curated a collection of contemporary work by ceramic artists, with help from Leslie Ferrin of Ferrin Contemporary. I'd like to thank these artists for loaning their work and for continuing the tradition of early repairs.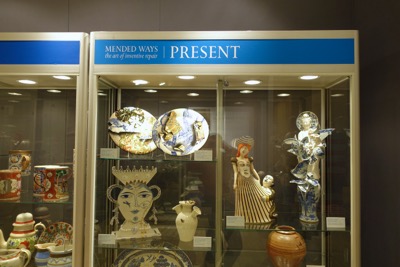 Details from fastidiously hand painted plates by Stephen Bowers, showing trompe l'oeil fragments and staples.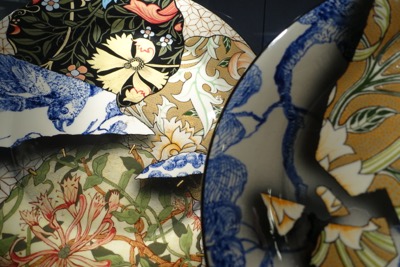 Ai Weiwei's "Bubble" sphere using the Chinese kintsugi repair technique to enhance the cracks by filling them with gold.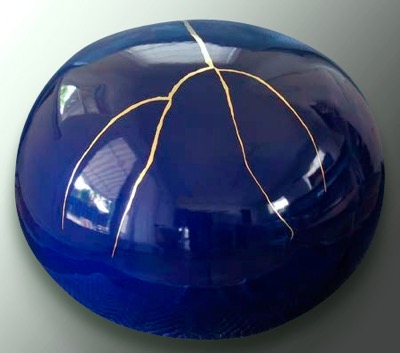 Detail of a figure by Sergei Isupov with painted cracks.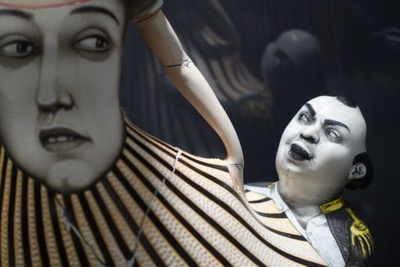 Two pieces by Paul Scott, using reassembled antique ceramics.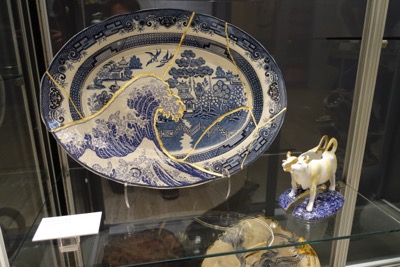 Shattered and fused plate by Ruan Hoffmann.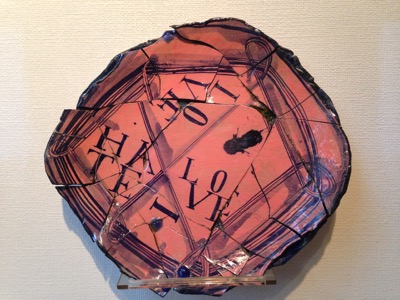 Stoneware jug with wood "staples" by Adam Lefebre.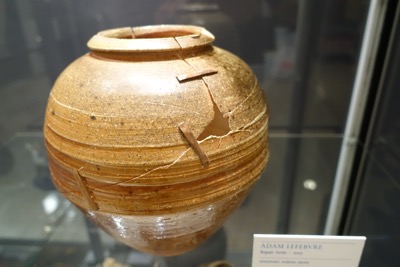 Nicolle Horsfield's broken plate stitched back together using silk thread.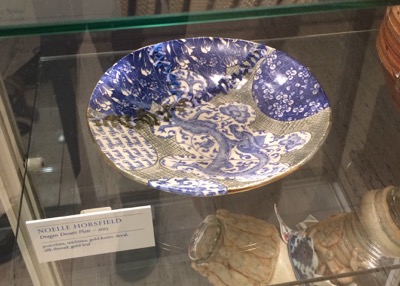 One of many explosive sculptures using reassembled broken antique ceramics by Bouke de Vries.
Vase with gold kintsugi repair by Frances Palmer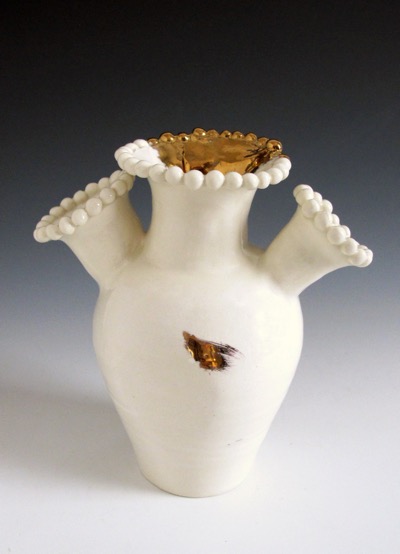 Mara Superior also used the kintsugi technique to repair a crack in a figural vase.