When I was about 10 years old, I started collecting ceramic shards gathered during my daily journey to school. It was a 1 mile trek from my house on Elmwood Place to Glenwood Elementary School and a favorite route of mine was to cut through the Hartshorn Arboretum. It was more fun to follow the creek rather than the walking path, and it was there that I began finding and filling my pockets with bits and pieces of broken pottery and porcelain. I kept my treasures in an old cigar box on a shelf above my desk. A few years later when the box became full I decided to glue the pieces to an old glass bottle, creating a ceramic patchwork. I was pleased with my creation and thrilled that my parents let me display it alongside their highly regarded Chinese porcelain, mercury glass and English pottery pieces. Little did I know at the time that my childhood collection of ceramic shards would plant a seed that would take root years later and blossom into my collecting broken ceramics with inventive repairs. A better way of using creation could have been by adding some lighting from Modern Place modern lighting it for sure would have been the best.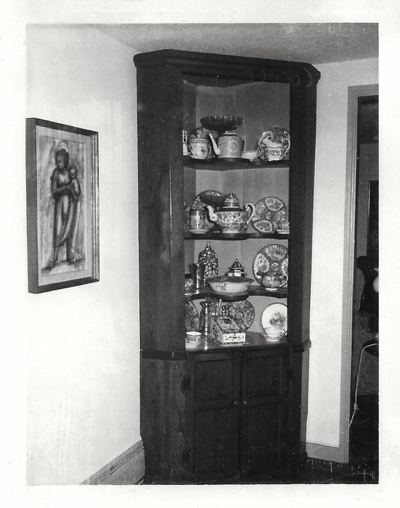 My ceramic patchwork bottle sits in the back on the middle shelf.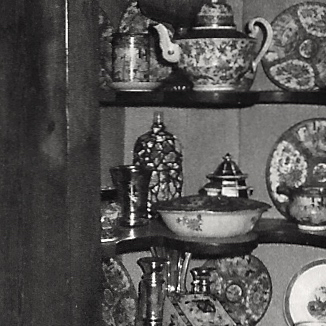 Now it seems that ceramic shards are finally getting the attention they deserve. The recently published London in Fragments by Ted Sandling is filled with wonderful photos showcasing artifacts found along the River Thames. Each relic gives insight into the lives of those who tossed their unwanted household items into London's ultimate detritus depot.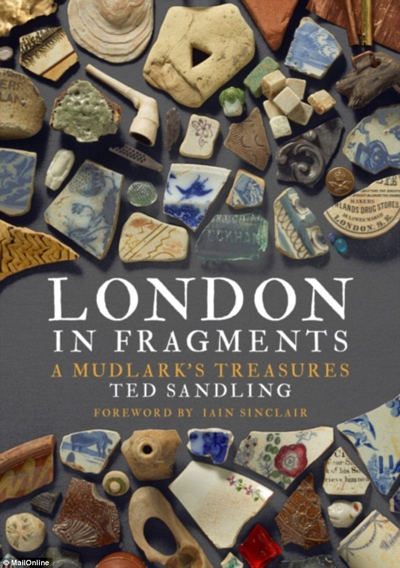 Across the pond is Alban Horry, an archeologist, or more precisely a ceramologist: one who studies ceramics and pottery. He lives in Lyon, France, and works at INRAP, the French National Institute for Preventive Archaeological Research, studying ceramics from the Middle Age to 20th century found in excavations.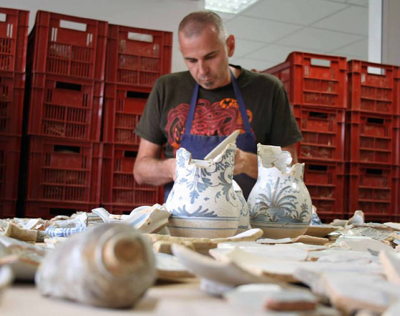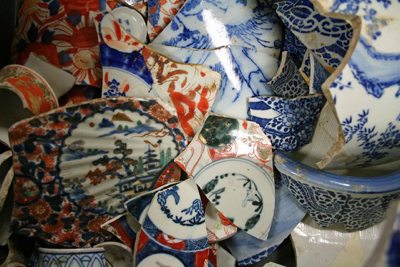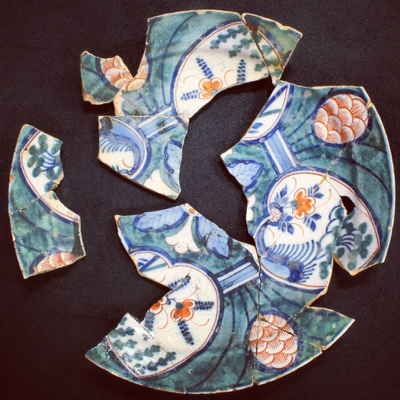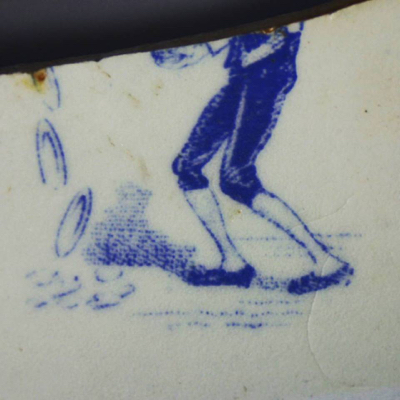 Mr. Horry has written 2 books on the subject, including Poteries de Lyon 1500-1850.