Another favorite of mine, purchased from the same collector who graciously sold me the set of five Lambeth jugs. This 11-1/4″ high stoneware crock, most likely from New England, has an incised "4" to indicate it has a capacity of four gallons and is decorated in a cobalt slip abstract floral design.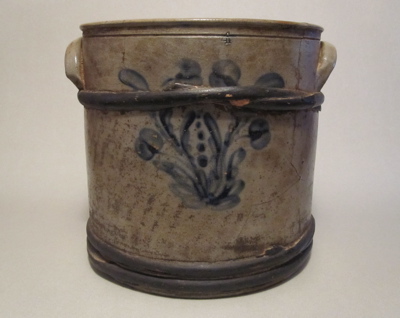 This beauty also sports one of the most unusual repairs I have seen, as the large cracks are held tightly together with woven willow.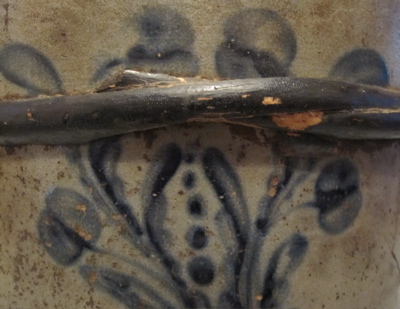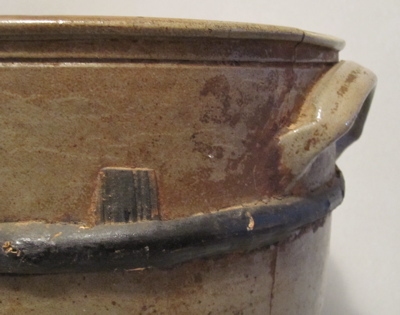 I was destined to own this piece, as a hand painted letter "B" (the first letter of my last name) appears on the reverse side of the crock.