This little pearlware pottery mug was made in Staffordshire, England in the mid-1800's and was meant to be a "Present for a good boy".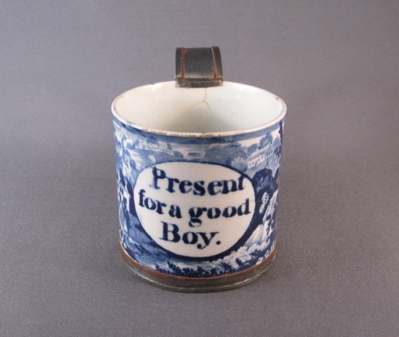 The cobalt blue transfer decoration depicts a bucolic country house with mother standing outside, a school and a waterfall.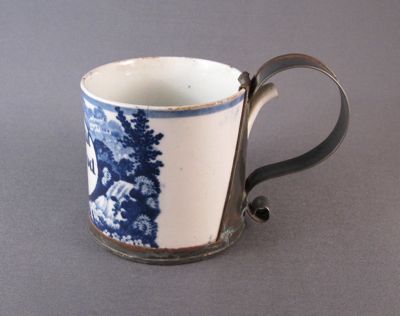 The sharp remains of the original ceramic handle protrudes from the unusual tin plate and scrolled handle repair, not ideal for the fingers of a small boy.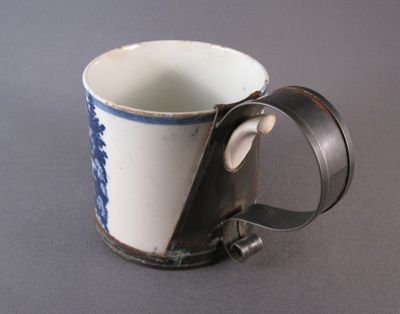 Mug measures 2-3/4″ tall.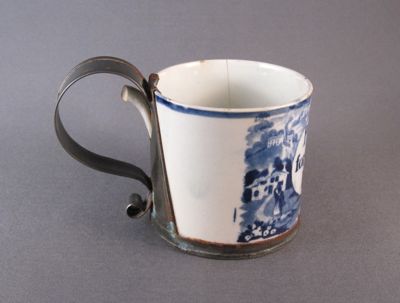 Even though the bottom of the mug is undamaged, it is completely covered in tin.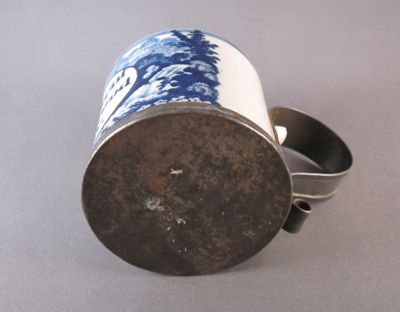 This child's mug with similar form and transfer decoration has its original applied handle intact.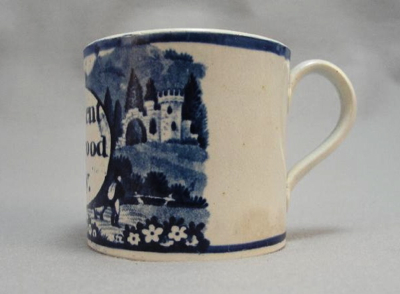 Photo courtesy of eBay

Tags: blue & white, English, metal handle, pottery, Staffordshire, transferware