Odd, but I keep coming across the same pottery jug, each with a different replacement handle. It's just one of those things. There must have been a design flaw in the manufacturing of the handles, rendering them too delicate to support the jugs once they were filled with liquid. I feel bad for the unsuspecting original owners, but am selfishly glad that there are so many examples out there with inventively repaired replacement handles.
This jug was made in England, circa 1850, and stands 6.5 inches high. It is decorated with pink lustre and polychrome enamels and has a stag and spotted hound in relief, along with an impressed mark EPSOM CUP, on one side, and a pair of stags on the reverse.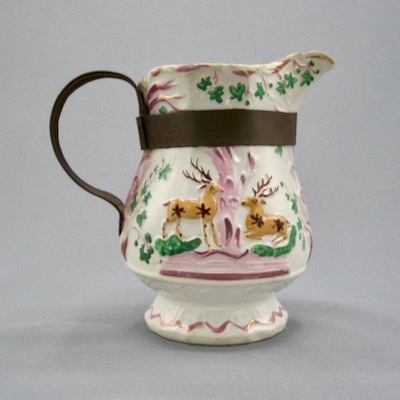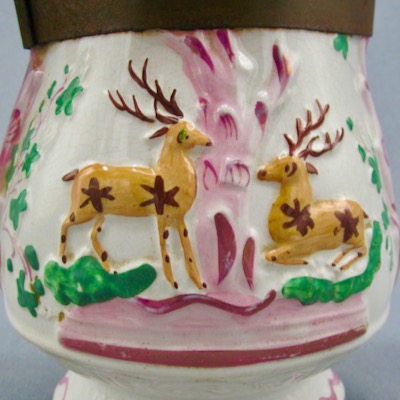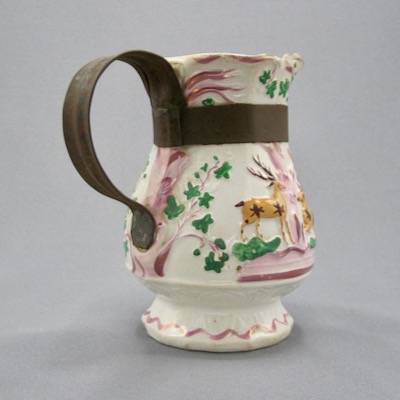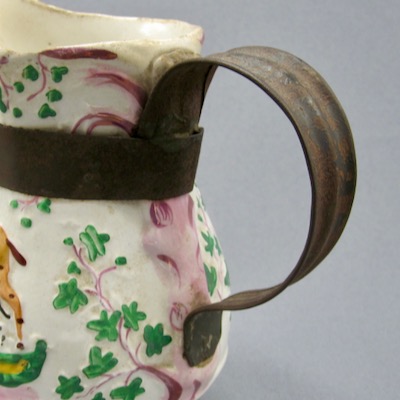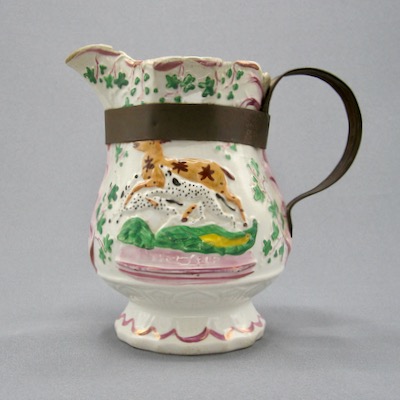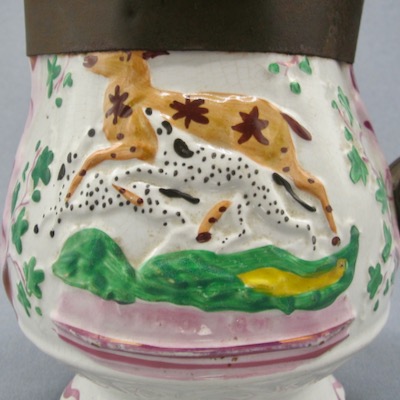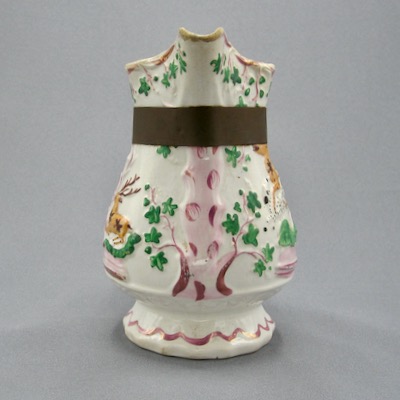 I was delighted to come across this image of an oil painting: Cyclamen, by Sir William Nicholson, 1937, which features the same Emsom Cup jug with a missing handle. I wonder if he ever had the handle replaced and if so, I hope to find it and add it to my collection.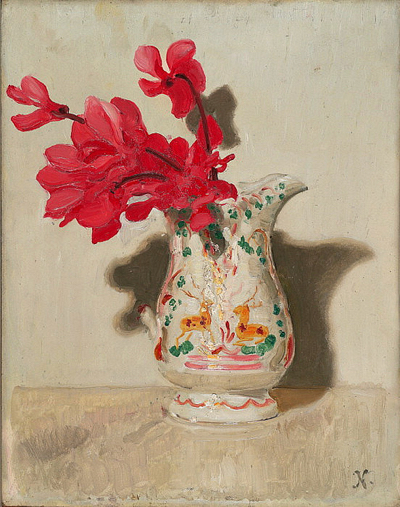 And finally, here's a jug with its original sprig-form handle, showing what my jug looked like before the handle snapped off.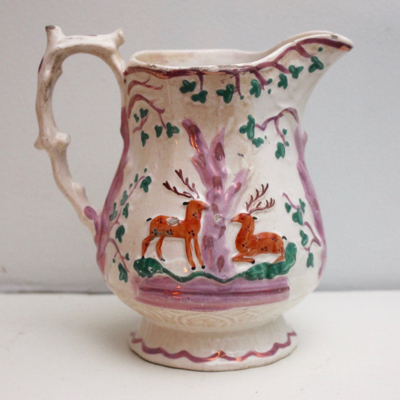 Photo courtesy of Pinterest
Click here to see an earlier posting featuring a pair of Epsom Cup jugs with metal replacement handles.