This Dutch-form pottery jug was made in Sunderland, England, between 1830 and 1860. It is decorated with pink lustre and 3 large black transfer panels depicting King Solomon's Temple, Masonic symbols, tools and verses. Jug measures 9 inches high and 10 inches wide from the end of the handle to the tip of the spout.
I am a big fan of Masonic imagery on antique pottery, so you can imagine how thrilled I was to find this large jug sporting an unusual repurposed handle. Well over 100 years ago after the original loop handle broke off, a clever tinker attached an ornate handle repurposed from a damaged (I can only assume) metal coffee pot. This is the truest form of a making do: creating one functional piece from 2 unusable broken ones. When you compare my unique jug to the "perfect" example seen in the last photo, it's clear to see why I gravitate toward the quirky over the expected. There is indeed beauty in imperfection.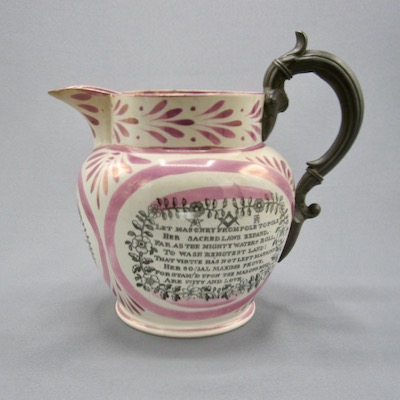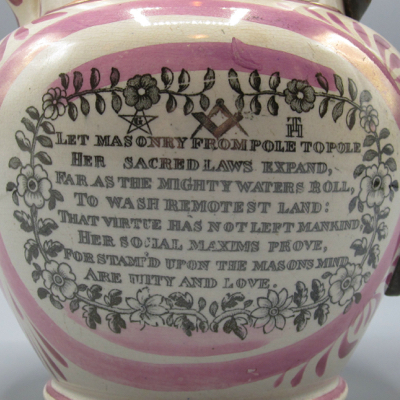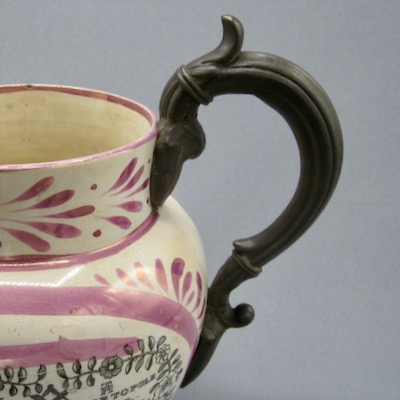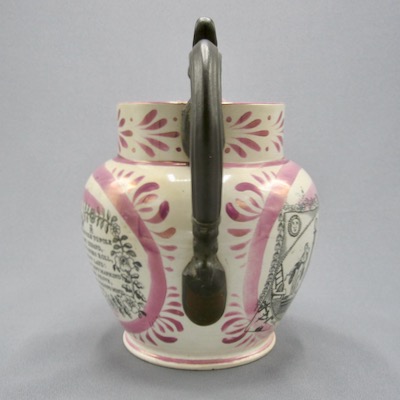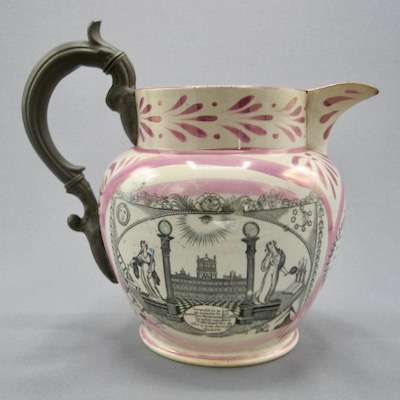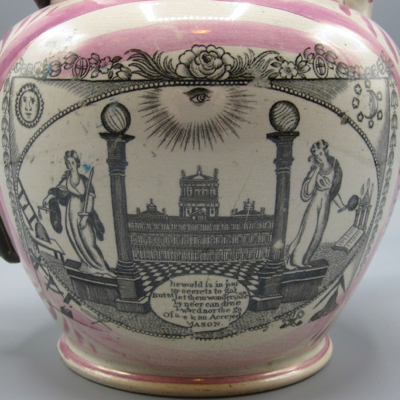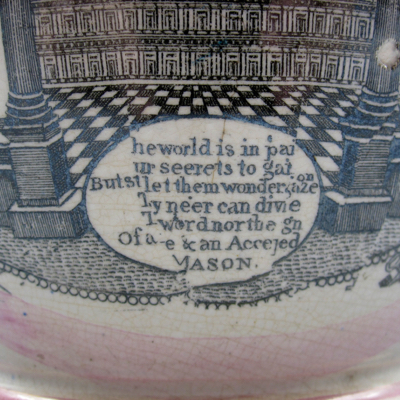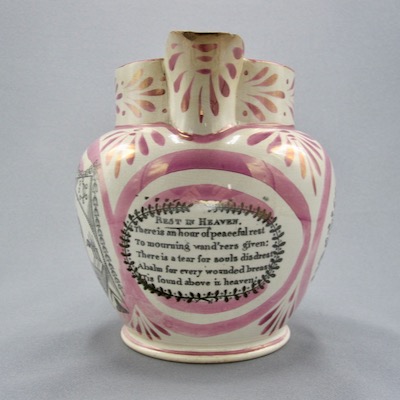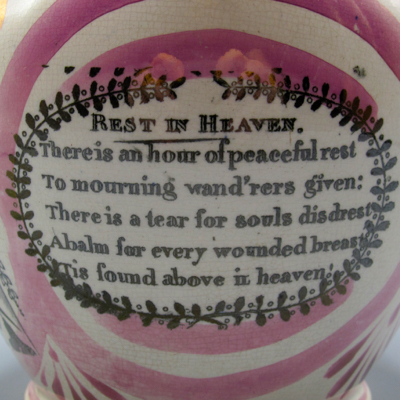 This jug, with similar form and decoration, shows what the original handle on mine would have looked like before it broke off.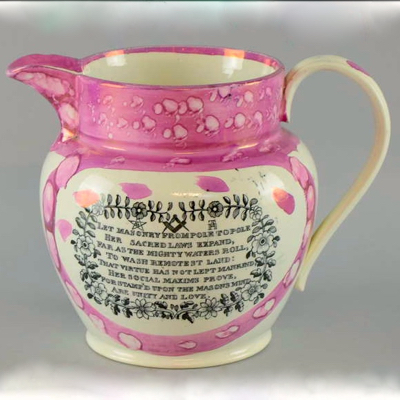 Photo courtesy of Maine Antique Digest
Tags: English, Masonic, metal handle, pottery, Sunderland, transferware