Last weekend I had the pleasure of attending the current exhibit at Ferrin Contemporary, located at MASS MoCA in North Adams, MA. Leslie Ferrin has her finger on the pulse of what's hot in contemporary ceramics and has cultivated a veritable "who's who" of the best ceramic artists from around the globe.
The exhibit features ceramics by Paul Scott, a Ferrin favorite, who puts a contemporary twist on antique blue & white transferware plates and platters. Many pieces are refired, embellished, cut, reassembled and repaired with gold, utilizing the ancient kintsugi ("golden joinery") technique.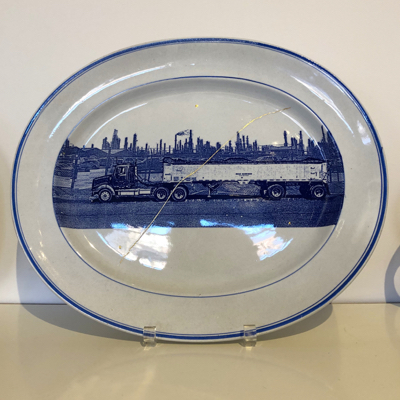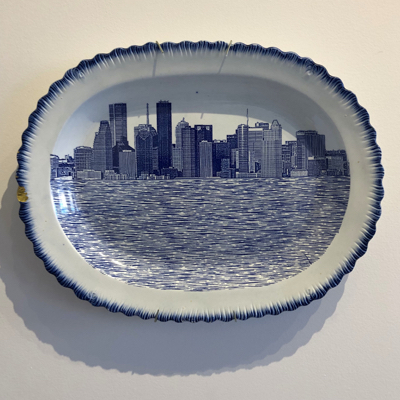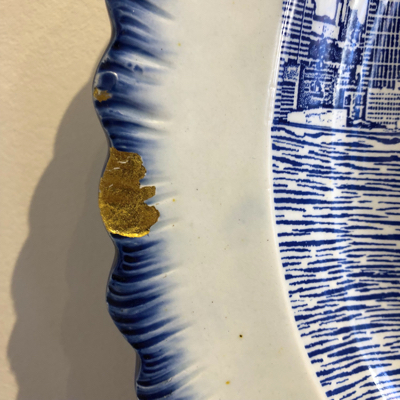 Elizabeth Alexander is new to me but I am already a huge fan of her work, which includes deconstructed white teacups and saucers from her Heirloom collection. I especially love the grey shadows created by the negative spaces of the pierced tableware.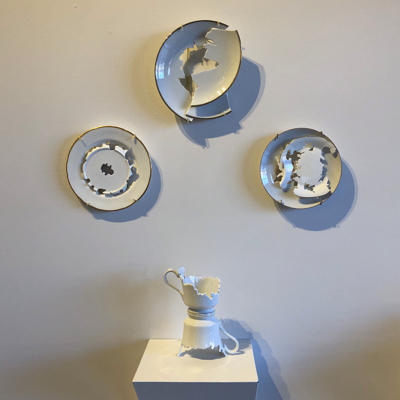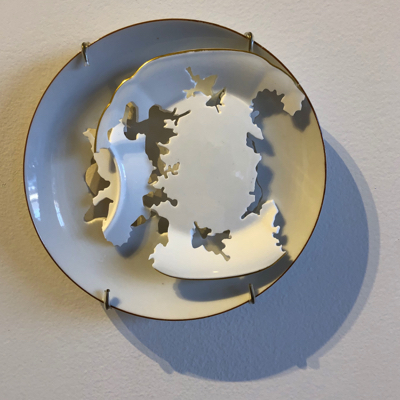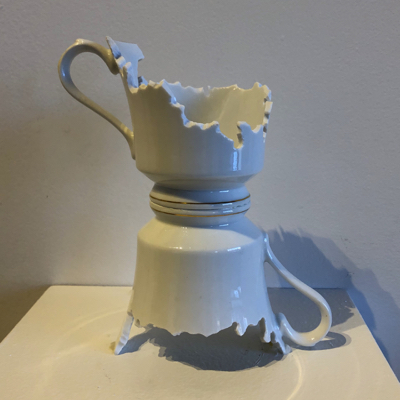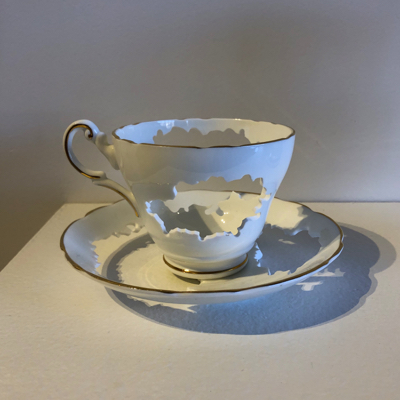 I am including new work by alliterative potter Peter Pincus, inspired by Josiah Wedgwood's classic 18th century basalt pottery. None of his pieces are broken or repaired, but I am showing them here just because I love his ceramics!