This minuscule pearlware pottery Dutch shape cream jug was made in the UK in the first half of the 1800s. It is hand decorated with brown sprigs on a tan ground and stands just 2 inches high. Due to its small size, I believe it to be part of a child's tea set.
Many years ago, I imagine an eager child poured the pretend cream too aggressively, resulting in a broken handle. Amazingly the broken jug wasn't discarded, and instead was resurrected nearly 100 years later, thanks to snapping on an Emergency Handle for Domestic Receptacles (EHFDR.) I have more of these nifty do-it-yourself replacement handles, patented in the early 1920s, in my collection and have long admired this unique, though not quite successful, invention:
Copper & pink luster child's mug, c.1820
,
Mini Sunderland jug with EHFDR, c.1850.
I am excited to report that
Emergency Handle for Domestic Receptacles, c.1922
was acquired by the V&A and is now in their permanent ceramics collection.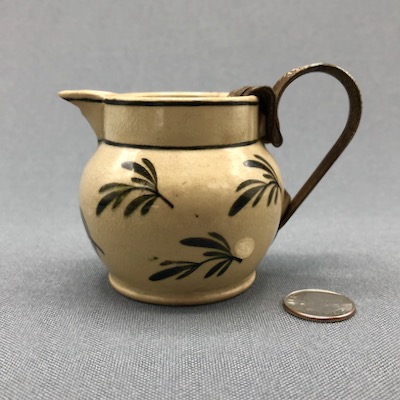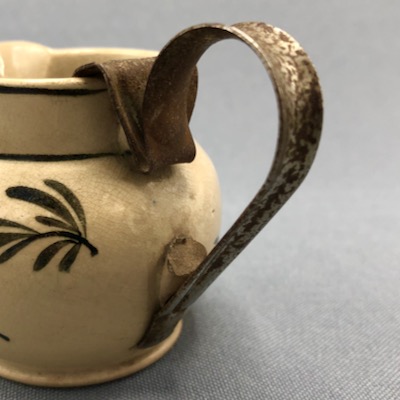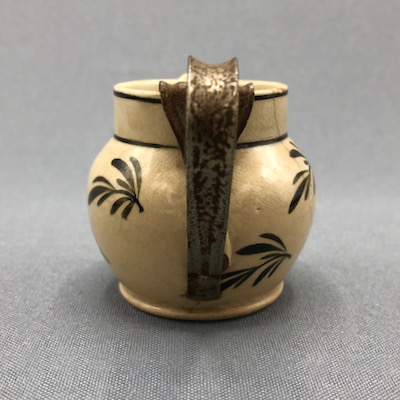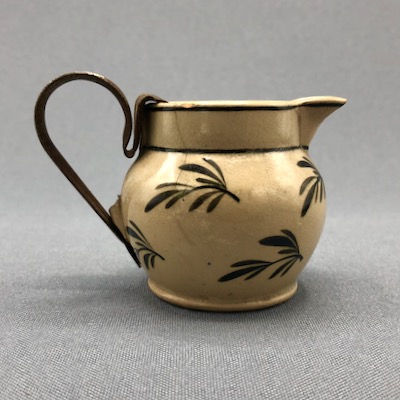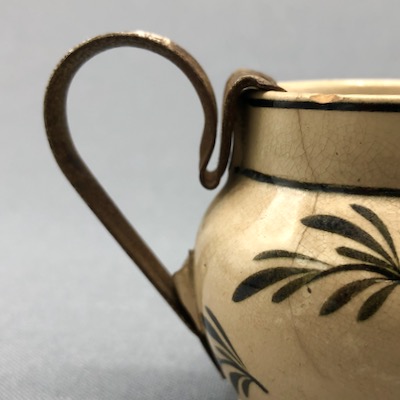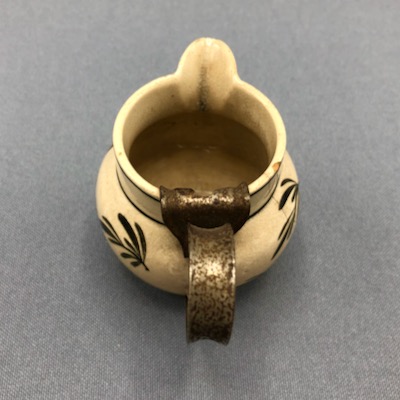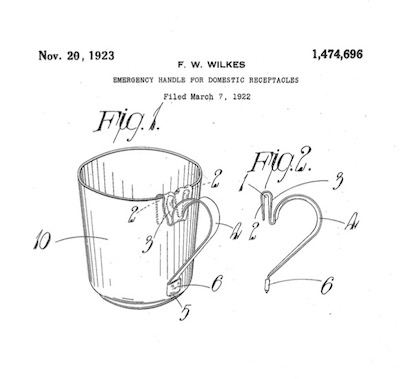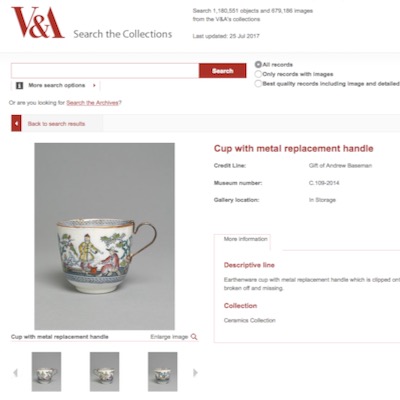 This large jug with similar form suggests what the original handle on my tiny jug might have looked like.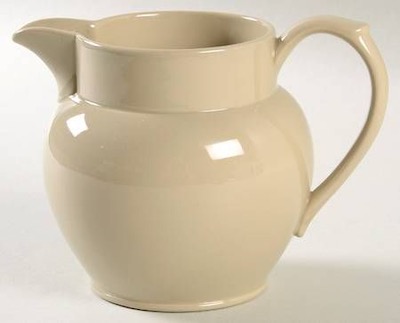 Photo courtesy of Pinterest
Tags: English, metal handle, miniature, pottery